Nola Zoe Jenicek, 89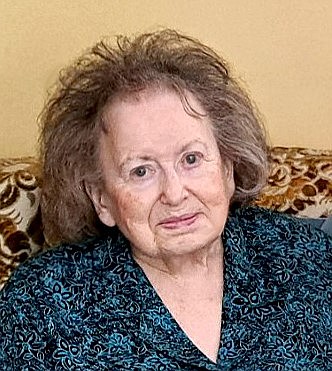 Nola Zoe Jenicek, of Kingston, Idaho, passed away Feb. 24, 2023, just a few weeks after celebrating her 89th birthday, surrounded by her loved ones.
Nola is survived by her husband of 69 years, Charles Oliver Jenicek; and her two daughters, Beckie (Geoff) Flolo and Heidi (Matt) Davis; as well as her grandchildren, Amanda, Stephanie and Logan (Tierney), and her great-grandson, Sullivan.
Nola was born Jan. 21, 1934, to Jesse Edgar Smith and Mildred Rosemary (nee Major) in Ekalaka, Mont., and was the fourth of seven children. She greatly missed her late siblings, Jim Smith and Maxine Alloway, who passed before her. She is survived by her remaining siblings, Jeanie Bachmeier, Larry Smith, Terry Smith and Zella Burt.
She grew up in Kingston where she graduated from Kingston High School. Following graduation, she worked at a café in Kellogg and at her uncle and aunt's hotel on the Oregon Coast — which was one of her most treasured memories — before settling down as a homemaker, dedicated gardener and committed member of Our Savior Lutheran Church in Pinehurst, Idaho.
Her greatest joy was her family — her own many siblings and her brothers and sisters-in-law, along with incredible nieces and nephews and great-nieces and nephews, who she treasured and regularly shared memories and successes of. When not in their presence, Nola spent her time speaking of how much she loved the people in her life, and how wonderfully blessed she felt she was to have such an amazing family.
She was a skilled artist and designer, who designed both the house in Kingston and cabin on Lake Coeur d'Alene that she and Charles built together. Both of these homes are a reflection of her impeccable taste and dedication to a unique and colorful aesthetic.
In her final days at home, she was heard sharing with her sister: "I've had such a wonderful life and a wonderful family. It's not that I don't want to go, it's that I don't want to leave them."
And she will never have to, because she will live on in the hearts and memories of her many loved ones through her numerous beautiful oil paintings will remain treasured memories in the homes of her relatives.
Funeral services will be held at 11 a.m. Saturday, March 4, 2023, at Our Savior Lutheran Church in Pinehurst.
Shoshone Funeral Services, Kellogg, is assisting the Jenicek family with arrangements. Memories of Nola and messages of condolence may be shared with her family online at www.shoshonefuneralservice.com.
Recent Headlines
---