Sarah Murphy: Local treasure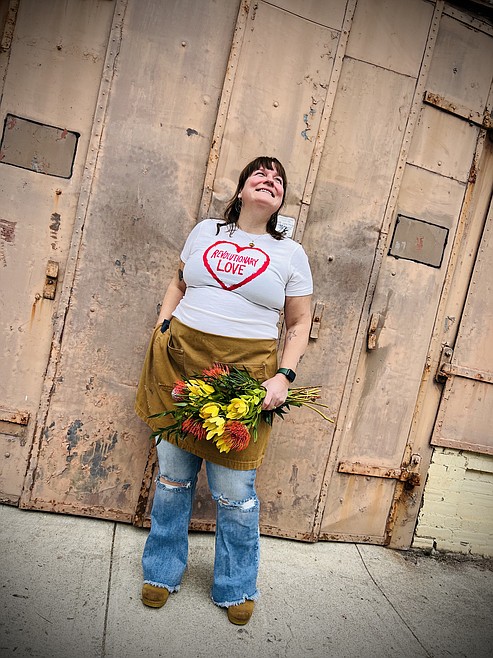 Sarah Murphy is a local floral and plant designer based in Wallace. When she isn't designing someone's wedding flowers, she's working the real estate market, or volunteering throughout the community as a member of the local chambers of commerce. Murphy has established herself as a staple of the community and a shining example of how to grow and develop a business.
Photo by JOSH McDONALD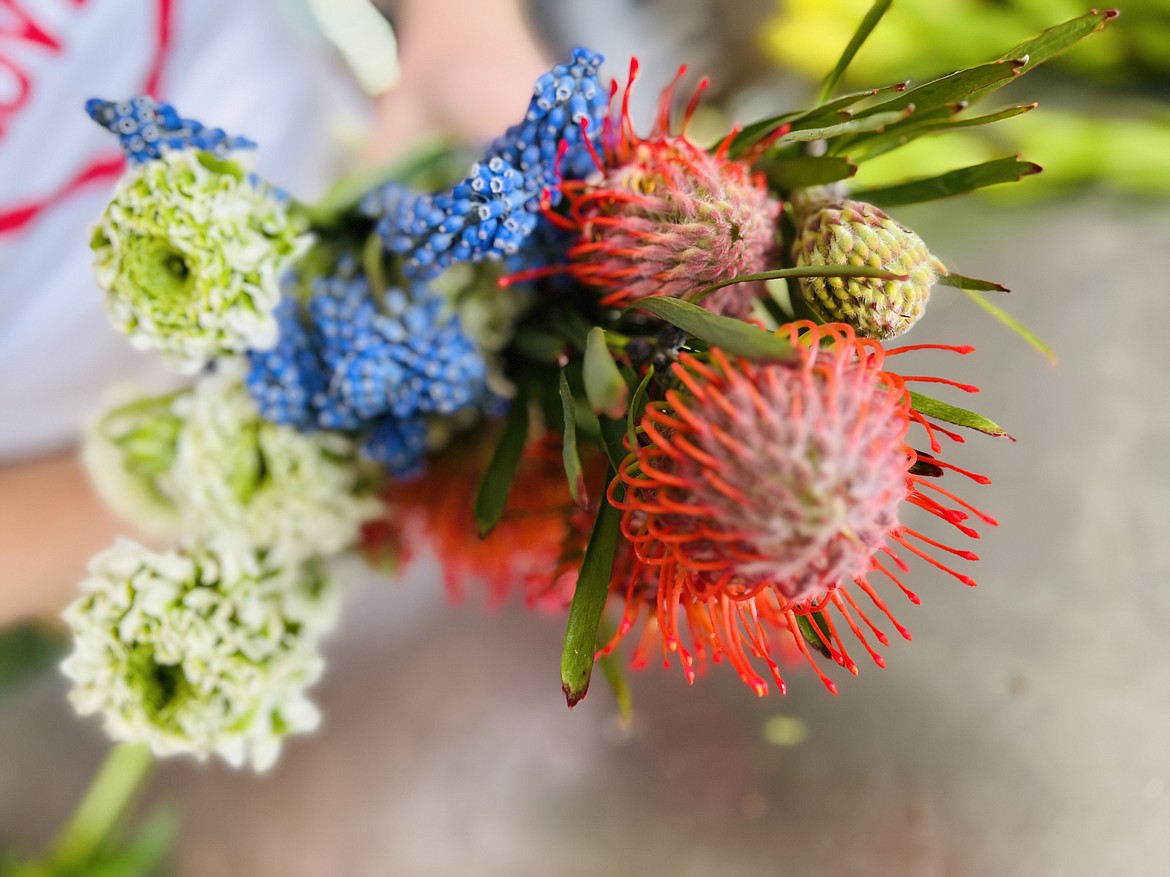 You like flowers? Sarah Murphy has the flowers and the colors to make a breathtaking bouquet. Whether you want pincushion protea, muscari or pom pom ranunculus, she has it all.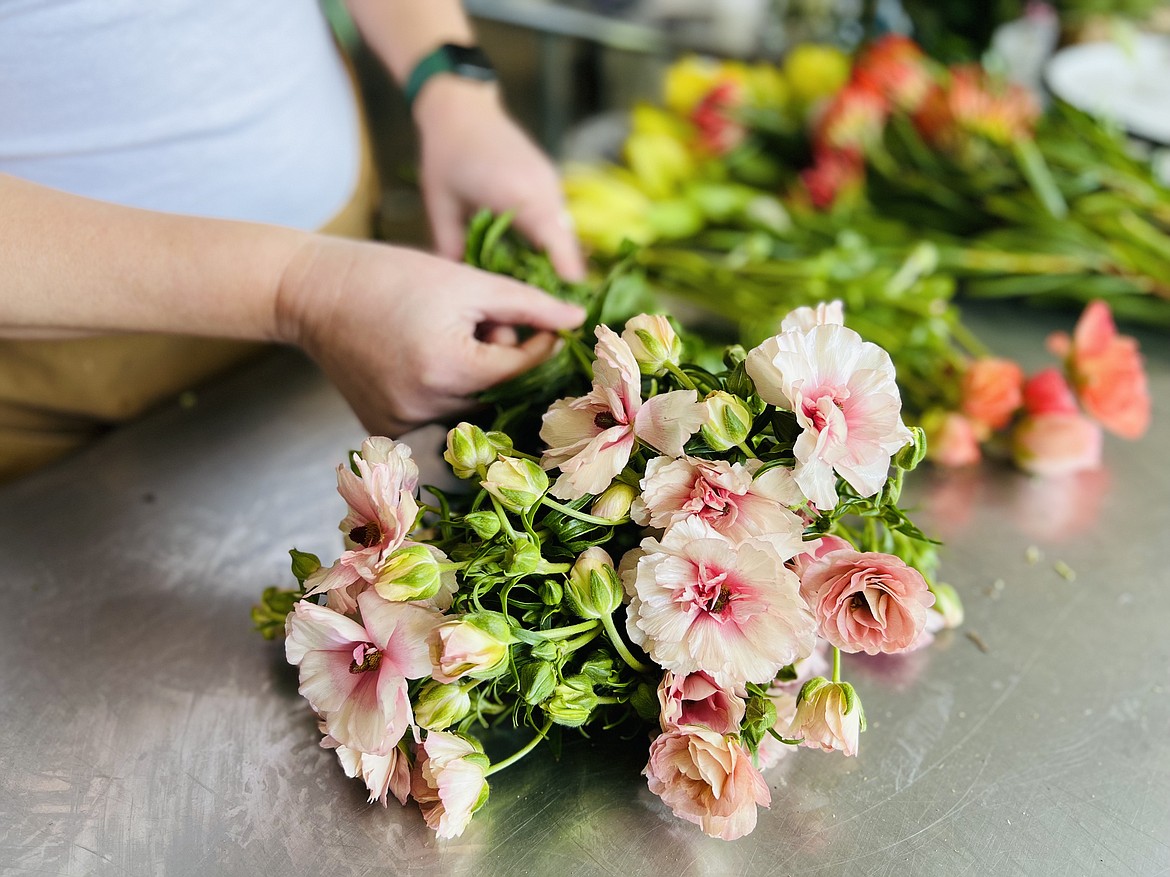 Butterfly ranunculus is the perfect addition to any floral arrangement.
Previous
Next
In celebration of International Women's Day (March 8, 2023), the Shoshone News-Press thought it would be a perfect opportunity to profile one of the Silver Valley's coolest ladies.
WALLACE — Growing a small business can be tough — doing it during a pandemic seemed impossible. But Sarah Murphy isn't one to back down from the words tough or impossible.
Murphy worked her way through numerous industries before opening Sol & Serre, a flower and plant design studio in downtown Wallace.
A staple of the Silver Valley for years — Murphy somehow manages to find herself involved in almost everything that goes on in her community, but how she got here was by sheer luck.
She was born in Vancouver, Wash., but grew up in Tacoma — Murphy was a college student looking for "the perfect place to ski bum" when she landed in the Silver Valley.
"The most important thing I learned in college was that I wasn't going back to the big city after graduation," Murphy said. "I finished my last year of college at Washington State University Spokane and continued living there for about five years. Spokane was giving me the hint that it was going to outgrow my small-town heart."
She wasn't wrong.
Murphy, 44, had studied interior design and hotel and restaurant management in college (a lot of these skills can still be seen in her current work), but her path to becoming a florist was definitely unique.
"I have mainly worked in the food and beverage industry until I opened the flower studio," Murphy said. "I've been a 911 dispatcher (which she admitted that she loved), I've been the foundation director for our local hospital. I've planned events and managed international student employees. I've worked with animals, kids and plants."
Along the way, Murphy also picked up her real estate license, and while many of her other jobs have fallen by the wayside — the combination of floral design and real estate has made Sarah Murphy one of the Silver Valley's most successful and well-known businesswomen.
As a Realtor with the Coeur d'Alene-based Local Real Estate group, Murphy routinely handles many of the properties that the group lists within the Silver Valley — the dual threat Realtor/florist.
Creativity, balance and color.
Those are the three things that keep Murphy going in her industries of choice.
"Flexible hours and work days. I like real estate. I enjoy helping people find the house and town that suits them. I like seeing people flourish and add to our community," Murphy said. "But I'm not really a full-time desk job type person, that's where florals come in. The balance and creative outlet blooms provide are a perfect match."
Murphy opened Sol & Serre in 2018 and was just beginning to hit her stride when the pandemic stay-home orders were put into place in March 2020 — Murphy leaned into her resourcefulness to navigate what might've been a deathblow to anyone else.
"When the pandemic first started and we were asked to shelter in place, I was pretty worried that my infant flower studio would fail," Murphy said. "Not long after I shut the doors to the public, the state of Idaho deemed those who could deliver their product to be essential. And deliver I did. So many people wanted to send a warm fuzzy to a family member or loved one who they couldn't visit in person. In such a confusing time when many of us didn't see many other humans, I was able to deliver smile after smile. It was rewarding like I can't explain."
Sol & Serre isn't just plants and flowers though, Murphy wanted the space — formerly occupied by a wildly popular antique and tea shop — to be one that welcomed creators of all kinds.
Be it pottery, leatherwork, artisan jewelry, and other quaintly crafted knick-knacks can be found when perusing the modest design studio.
As life went back to normal, people still wanted the luxury of having plants, flowers, and other gifts delivered to them or for them. Murphy, who had worked a heavy delivery schedule into her routine decided that it wasn't time to reinvent the wheel and continued to offer her delivery service — going as far as Coeur d'Alene and even Spokane for her customers.
"Now that life is 'normal' again, delivery is my second highest income generator," Murphy said. "My in-store shopping hours are mainly focused around major gift-giving holidays. My number is on the door and tourists and customers often text me a picture of an item they see through the window with their address and I either deliver or ship it to them. It's the ultimate window shopping."
Murphy's floral stylings step away from the traditional premises occupied by most florists — instead she focuses on creating something unique to each customer.
And there are really no lengths she won't go to make sure that all of her customers are satisfied and excited by the finished product.
Sol & Serre is French for soil and greenhouse, and one of the biggest passions of Murphy's business is reducing the footprint of the floral industry.
Her solution has been to purchase as many of her flowers as possible from local growers.
A gardener since her youth, she has long proclaimed the benefits of such a practice.
"Reducing the footprint of the floral industry is a daunting task, but I try to do my part," Murphy said. "By sourcing as much locally as I am able, I highlight the seasonality of the area and create designs that last longer."
This can prove difficult in a mountain nook town like Wallace that doesn't get much sun in some months — but Murphy is resourceful and grows in community garden plots and buys from two local growers.
"Nadine and Keri (her two local growers) produce fabulous blooms time and time again," Murphy said. "I'm so lucky to have great gardening role models in this area."
When we asked Murphy if she had any tips for other small business owners, she didn't have one.
She had six — and admittedly, she said that these took years for her to learn.
1) While building your client base, be prepared to work a lot.
2) Even with boundaries, if you're a people pleaser like me, it's hard to say no.
3) Ensure you have a day off.
4) Discover your "me" time and stick with it.
5) You will not please everyone, just shoot for the majority.
6) Say yes to help. You may be able to do it alone, but you don't have to.
No one can predict the future, but five years from now Murphy sees herself "designing and slinging fresh blooms from 618 Bank St., in Wallace." But she also hopes to have found a location to build and hoop house or a greenhouse to grow even more floral varieties.
The best part is, Murphy has no plans of ever leaving.
"Once I had the taste of small town, I was never going back," Murphy said. "I do enjoy city life for a few days — having greater access to food and arts and culture is indispensable. But I typically can't wait to get home to my little town with no stoplights."
Murphy is almost an eternal optimist who lives by a mantra that fits her better than most.
There is no failure, just opportunity for improvement.
If she hadn't been looking for a good place to ski bum.
If she hadn't tried every aspect of the hospitality industry.
If she hadn't gotten interested in real estate.
If she hadn't decided to open Sol & Serre and keep it open during a global pandemic.
But she did.
And the people of the Silver Valley couldn't have gotten luckier.
Sol & Serre is located at 618 Bank St. in Wallace. For more information, call Sarah Murphy at 208-974-0508, or visit www.solandserre.com.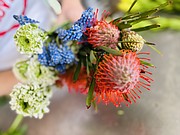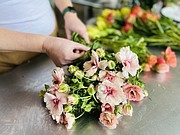 Recent Headlines
---