Chuck Hansen, 72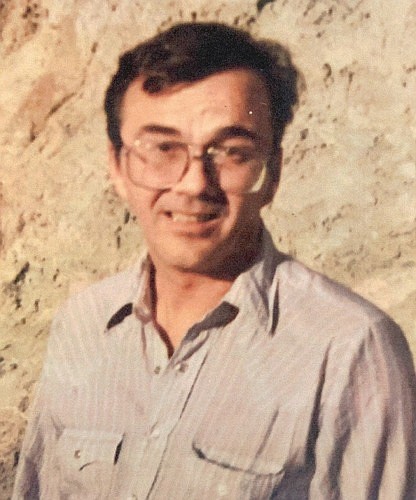 |
March 14, 2023 12:11 PM
Larry Charles "Chuck" Hansen, 72, of Kellogg, Idaho, passed away March 11, 2023, at Shoshone Medical Center in Kellogg, Idaho. Larry was born Aug. 3, 1950, in Kellogg, a son of the late Lawrence and Geneva Hansen.
Larry graduated from Kellogg High School, then North Idaho Junior College with a degree in auto body repair in 1971. He worked as a miner for and retired from Hecla Mining in the Silver Valley, as well as later working for mines in California, Nevada, Washington and Michigan's Upper Peninsula. He enjoyed sharing stories of his time as a miner, as well as collecting antiques including old Zippo lighters and vintage time pieces. He loved watching baseball and attending games when he could and was a huge Chicago Cubs fan. Larry also got much enjoyment from feeding the deer on his property.
Larry rarely complained about much except for the weather or politics; however, when he did complain, it was quite serious, often with a call to the Better Business Bureau or through letters to various politicians. In his later years, he was fond of his routines and rarely missed the nightly news on Channel 6 at 5 p.m. He was an early bird, up at 4 a.m. each day and his daily goal was staying awake to make it through Jeopardy at 7 p.m. He also enjoyed his outings to play bingo in Osburn and Wallace. He kept track of silver prices, gas prices and beef prices late into his life, and was a wealth of information about history, mining and local history. We will miss his stories and updates.
In addition to his parents, he is preceded in death by a brother, Tom Hansen.
Survivors include his three daughters, Tricia (John) Hansen of Spokane Valley, Wash., Tiffany Hansen of Newport, Wash., and Rhonda Mathews in Kansas; his son, Jonathan (Ashley) Hansen of Eugene, Ore.; a sister, Linda (Ken) Lonn of Kellogg; a brother, Elvin Hansen of Post Falls, Idaho; six grandchildren and several nieces and nephews in the area. Many thanks to his friend, Wayne, for checking on him later in life and his lifelong friend, Bob Allen.
Funeral services will be held at 6:30 p.m. Thursday, March 16, 2023, at Shoshone Funeral Services, 106 S. Main St., Kellogg. Friends and family may gather at the funeral home beginning at 4 p.m. until service time for a period of visitation. At Larry's request, cremation will follow the services and his urn will be interred at 11 a.m. Saturday, March 18, 2023, at Greenwood Cemetery in Kellogg.
Donations may be made in Larry's name to The National Cancer Institute, Building 31 Room 11A-16, 9000 Rockville Pike, Bethesda, MD 20892 or contact them via email: NCIinfo@nih.gov.
Shoshone Funeral Services, Kellogg, is assisting the Hansen family with arrangements. Memories of Larry and messages of condolence may be shared with his family online at www.shoshonefuneralervice.com.
Recent Headlines
---