Gayle Goodsen, 82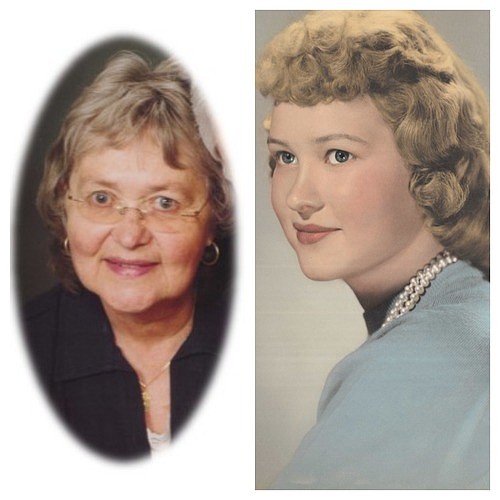 |
March 21, 2023 12:25 AM
Gayle Marie (Person) Goodsen, 82, of Hayden, Idaho, passed on March 14, 2023, at Hospice of North Idaho. She recently became very ill and was received into the arms of our Lord. She will be missed by all. Memory Eternal! Gayle was born on July 6, 1940, in Coeur d'Alene, Idaho. She was born to John and Gertrude (Anderson) Person. She grew up in Coeur d'Alene and attended Harding Elementary, and graduated from Coeur d'Alene High School in 1958. She and her siblings had a wonderful childhood surrounded by many friends and family in Coeur d'Alene.
Growing up near Sanders Beach, they had sleep-overs, played kick the can in the street, hunted for worms in the night with a flashlight and played hide-and-seek. As children, they all knew it was time to head home when the 4 o'clock mill whistle blew. She was proud of her Swedish/Norwegian heritage and learned things from her grandparents and parents, such as making Lefse and eating Lutefisk!
She attended NIJC (North Idaho Junior College) and graduated in secretarial science. While attending NIJC, she and her close friend Sally were members of a six-person elite singing group, led by Mrs. Finch where they sang for local meetings and events. During this time, she met her husband, Wally.
They were married June 8, 1962, and moved to Moscow, Idaho, while Wally attended the University of Idaho in the ROTC program. She worked at the Dean's office at the University of Idaho while in Moscow. She and her family eventually settled in Mullan, Idaho, in 1974.
She loved living in Mullan, and deeply cherished the friendships and community. She always felt very fortunate that her children were able to be raised in such a great, close knit community. She was involved in many things, including at one time being a Den Mother of a cub scout group, and was very active with the Lutheran Church, and Lutheran Women's Group (LWML). She played the organ and piano very well. She was also considered a founding member of the Mullan Quilters Group, a skill and interest that she continued to do for the remainder of her life! She quilted and donated many quilts to close friends and family. She would give you a quilt, even if you didn't want one!
She retired as Clerk for the Mullan School District in the 2001-2003 timeframe, and she absolutely loved ALL of the people she worked with, including Don K., who considered her a great lady that ran the school in many ways! She was considered a spectacular, wholesome, great lady by those who worked with her.
She and Wally moved back to Coeur d'Alene after her retirement to be closer to her children and grandchildren. She became an active faithful member of St. John the Baptist Orthodox Church in Post Falls, Idaho, and also Holy Myrrhbearers Orthodox Church in Bonners Ferry, Idaho. She contributed much time and effort in many ways by helping and serving the churches needs by: quilting beautiful wall hangings, cooking prosphora and other meals, including cooking for church camp, sewing and mending vestments, and baptismal gowns. She was a pillar for others, led by example every day. She was always a silent contributor and never wanted to be the center of attention.
She is remembered by many to be a generous, humble, patient, kind and loving grandmother, mother, mother figure, and friend to many, many people.
She was a wonderful cook and always had fresh food in the kitchen.
She is survived by her husband of 62 years, Wally of Hayden, Idaho. She was a mother to three sons: John Goodsen (deceased); Jim Goodsen of Coeur d'Alene, grandchildren Elsa and Vaughn; Joe (Nicole) Goodsen of Cataldo, grandchildren Nick (Savanah) and Blake, great-grandson Bodie; Goddaughter Jen Dancy and her children Brendan and Katie. She is also survived by her brother Grant of Spokane, Wash., and sister Vendla of Hayden; in addition to other close cousins, nieces and nephews.
Funeral services will held at 11 a.m. Tuesday, March 21, 2023, at St. John the Baptist Orthodox Church, 4718 E. Horsehaven Ave., Post Falls. There will be a viewing and prayers from 9-11 a.m., prior to the service.
Recent Headlines
---