Gail Marie Bisaro, 69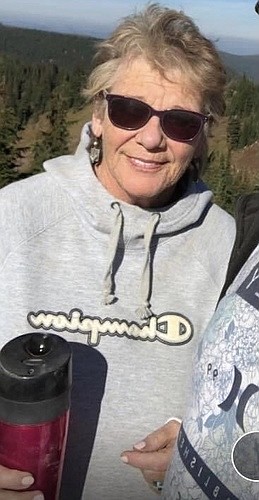 Gail Marie Bisaro, loving mother, sister and friend, passed away March 23, 2023, at the age of 67. Gail was born Jan. 16, 1954, in Spokane, Wash., to parents Donna Jean Bentley and Morris Couch. She was preceded in death by her parents, brother Donald and grandson Tanner.
Gail will be deeply missed by her surviving family members, including her son, Jordan Bisaro, daughter Danielle, daughter Johnnie, brother Mike Kirk, brother Todd Couch, sister Myrna Kirk (Dossey), sister Maureen Couch, son-in-law George, grandchildren Brandi, Bailey, Hunter, Nathan, Macey, Mercedes, Payton and Justice, as well as great-grandchildren Deegan and Sonny, and numerous other beloved family members.
A celebration of Gail's life will be held at Bell Tower Funeral Home in Post Falls, Idaho, on Friday, May 5, 2023, at 1 p.m. Gail's family and friends will come together to remember her wonderful personality and loving nature.
Recent Headlines
---