Marty and Max: Shoshone County's April market update
In the Coeur d'Alene MLS Market, which includes Shoshone County, from the Year over Year Comparison Report all active residential listings during the month of April 2023 were up 41.7% compared to 2022, with 1,817 active listings vs 1,282 at this time last year.
The Sold Market Analysis Report shows that April ended with 311 total residential sold listings compared to 441 in 2022, down 29.5%.
For the month of April 2023:
Absorption Rate is currently 3.33 vs 1.49 in 2022,

Median Sale Price of sold homes was $515,000 vs $578,000 in 2022, a decrease of 10.9%.

New Construction Residential closings for the month = 42 units vs 64 units in 2022, a decrease of 34.4%.

Typical Residential Sales (Existing/Non-distressed) for the month was 207, with an average sales price of $574,451 and an average of 87 days on the market.
Nationally Existing-home sales edged lower in March, according to the National Association of Realtors®. Month-over-month sales declined in three out of four major U.S. regions, while sales in the Northeast remained steady. All regions posted year-over-year decreases.
Total existing-home sales, completed transactions that include single-family homes, townhomes, condominiums, and co-ops – fell 2.4% from February to a seasonally adjusted annual rate of 4.44 million in March. Year-over-year, sales waned 22.0% (down from 5.69 million in March 2022)."Home sales are trying to recover and are highly sensitive to changes in mortgage rates," said NAR Chief Economist Lawrence Yun. "Yet, at the same time, multiple offers on starter homes are quite common, implying more supply is needed to fully satisfy demand. It's a unique housing market."Total housing inventory at the end of March was 980,000 units, up 1.0% from February and 5.4% from one year ago (930,000). Unsold inventory sits at a 2.6-month supply at the current sales pace, unchanged from February but up from 2.0 months in March 2022.
"Home prices continue to rise in regions where jobs are being added and housing is relatively affordable," Yun noted. "However, the more expensive areas of the country are adjusting to lower prices."
The median existing home for all housing types in March was $375,700, a decline of 0.9% from March 2022 ($379,300). The price climbed slightly in three regions but dropped in the West.
Properties typically remained on the market for 29 days in March, down from 34 days in February but up from 17 days in March 2022. Sixty-five percent of homes sold in March were on the market for less than a month. First-time buyers were responsible for 28% of sales in March, up from 27% in February but down from 30% in March 2022. Profile of Home Buyers and Sellers found that the annual share of first-time buyers was 26%, the lowest since NAR began tracking the data.
All-cash sales accounted for 27% of transactions in March, down from 28% in February and one year ago. Individual investors or second-home buyers, who make up many cash sales, purchased 17% of homes in March, down from 18% in February and the previous year.
Distressed sales foreclosures and short sales – represented 1% of sales in March, nearly identical to last month and one year ago. According to Freddie Mac, interest rates were 6.27% as of April 13. That's down from 6.28% from the previous week but up from 5% one year ago."With overall consumer price inflation calming and rents expected to decelerate from robust apartment construction, the Federal Reserve's monetary policy will surely shift from tightening to neutral to possibly loosening over the next 12 months," Yun added. "Therefore, home sales will steadily rebound despite several months of fluctuations."
Single-family Sales
Single-family home sales faded to a seasonally adjusted annual rate of 3.99 million in March, down 2.7% from 4.10 million in February and 21.1% from one year ago. The median existing single-family home price was $380,000 in March, down 1.4% from March 2022.
Characteristics of Home Buyers
First-time buyers made up 26%, down from last year's 34%.

The typical first-time buyer was 36 years old this year, rising from 33 last year, while the typical repeat buyer age climbed to 59 years. Both are all-time highs.

61% of recent buyers were married couples, 17% were single females, 9% were single males, and 10% were unmarried couples. This is the highest share of unmarried couples recorded.

Among first-time buyers, 18% of buyers were unmarried couples, and 5% were other household compositions. Both are the highest shares recorded.

14% of home buyers purchased a multigenerational home, to take care of aging parents, because of children or relatives over the age of 18 moving back home, and for cost-savings.

88% of buyers were White/Caucasian, 8% were Hispanic/Latino, 3% were Black/African-American, 2% were Asian/Pacific Islander, and 3% identified as other. The share of White/Caucasian buyers and Hispanic/Latino buyers both grew this year, while the share of other racial and ethnic groups declined.

22% of recent home buyers were veterans and 1% were active-duty service members.

At 22%, the primary reason for purchasing a home was the desire to own a home of their own. For first-time buyers, this number jumps to 62%.
Marty Walker, RE/MAX In Action, is a licensed real estate professional and paid consultant resulting in the sale of hundreds of homes. He can be contacted at martywalker@remax.net or visit martyandmax.com. This column provides general information and does not know your specific circumstances. For specific situations, contact a licensed professional.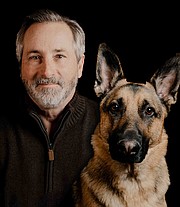 Recent Headlines
---