Shoshone County election results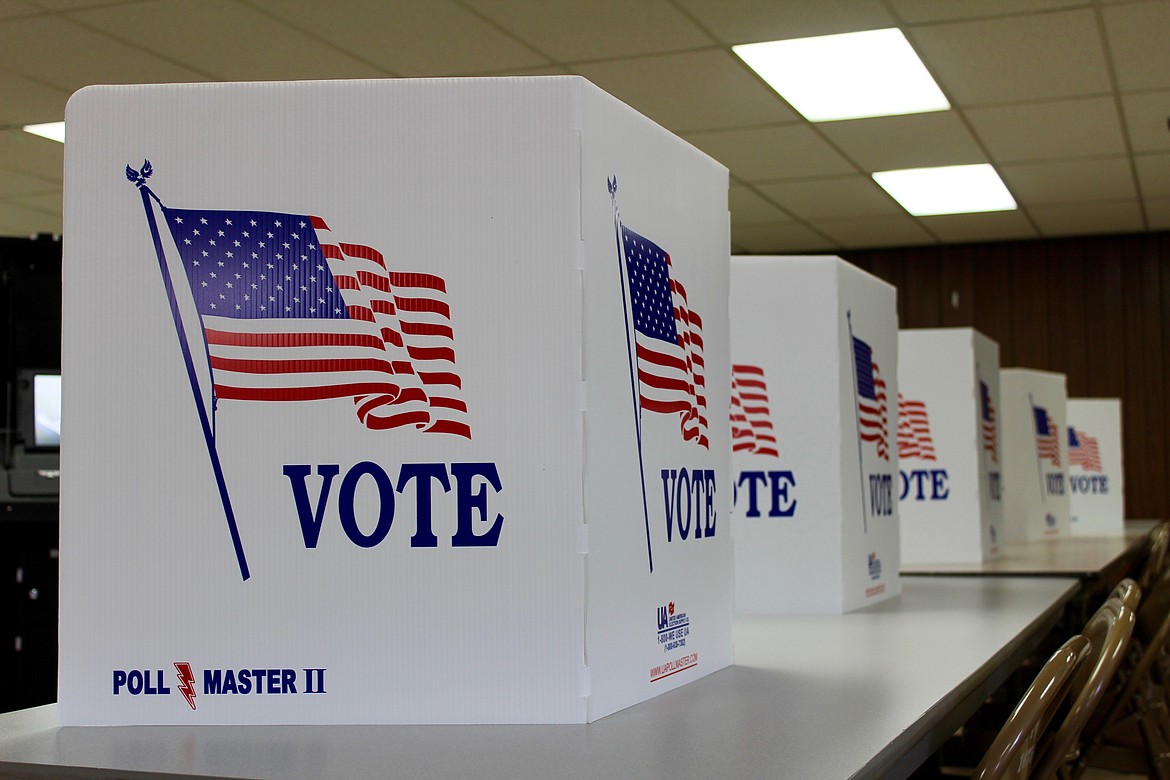 by
NEWS–PRESS STAFF
|
May 19, 2023 1:00 AM
WALLACE –– It wasn't a busy election day in Shoshone County, but several key elections took place on Tuesday.
Among the five elections that were held, one was decided by a single vote, one of them changed the way the city of Kellogg will tax guests, and one of them will be decided by coin flip.
The Clarkia Better Highway District was seeking to temporarily increase its annual levy to $98,000 for two years beginning in 2024.
This was the tightest vote of the five, with 18 votes in favor (51.43%), compared to 17 against.
The recently much-maligned Cataldo Water District held an election for the position of Seat No. 3 on its board of directors – Jared Gilseth edged out Philip Hall 31 votes (58.49%) to 22 votes.
The most contentious race of the election was the two open positions on the Community Library Network Board of Trustees.
Voters in Pinehurst and Kingston were tasked with choosing between four candidates for two open positions in the combined Shoshone and Kootenai County district.
The results in Shoshone did not align with the final results of the combined counties.
In Shoshone County, incumbent Judy Meyer received 163 votes (29.69%), and incumbent Regina McCrea received 158 votes (28.78%). Challenger Tom Hanley received 115 votes (20.95%), and challenger Tim Plass received 113 votes (20.58%).
The final vote, however, was the opposite.
Plass received 13,917 total votes and Hanley received 14,491. Meyer received 12,634 votes and McCrea received just 12,070.
The contentious race for seats on the nonpartisan Community Library Network board centered on debate over what kinds of materials should be available in public libraries.
Hanley and Plass campaigned largely on claims that local libraries provide obscene material to children and promises to rid libraries of such material.
In the city of Kellogg, Ordinance 623, which amended the city's current local option, non-property tax (LOT) ordinance required a supermajority in order to be passed.
The changes to the amendment included increasing the LOT from 3.5% to 5.5%, adding sidewalks and city parks to the approved list of uses for the funds generated by the LOT, and increased penalties for unpaid taxes.
The voter turnout in Shoshone County's largest city was barely over 200, but the results were heavily in favor of the amendment with 173 votes in favor of the ordinance (82.78%) compared to just 36 votes against it.
The East Shoshone County Water District had three candidates running for two open positions – and the result requires a tiebreaker in order to determine the second seat.
Phile Rounds secured 140 votes (47.3%) to claim one of the open seats. Josh E. Cantamessa and Mark Berger each received 78 votes (26.35%).
According to Idaho Code 34-1210, the tie will be decided by a coin toss two days after the votes are canvassed. The official canvassing will take place next week.
Recent Headlines
---