Marty and Max: Glory Days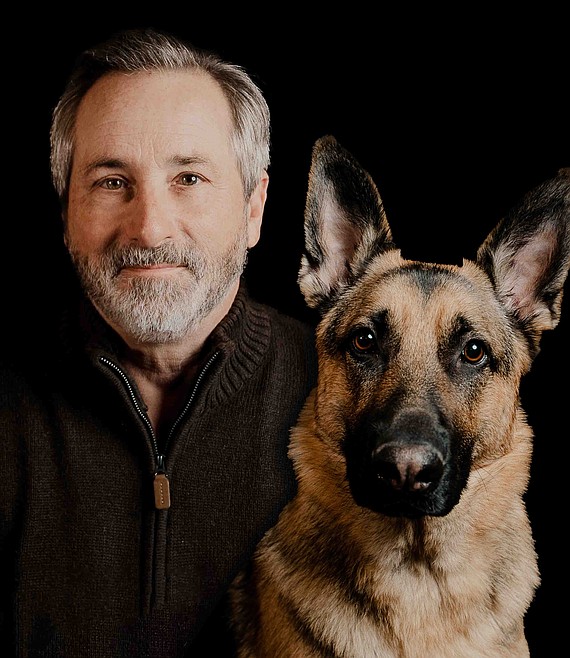 Marty Walker and Max
Courtesy photo
by
MARTY WALKER
|
May 26, 2023 1:00 AM
Last weekend I flew to Dallas for my daughter's MBA graduation at Southern Methodist University. I came in a day early for a little gathering.
The Dallas rooftop venue with catered food, beverages and downtown views was amazing, in fact, I attended high school just a few miles away and this was my old stomping grounds.
We moved to Dallas during my sophomore year of high school. I knew nobody, but quickly met new friends and those are some of my best (young) memories – and yes, they turned out to be my glory days. Fast forward 40 years, and my daughter, Kristi, is in her glory days at the exact same location. To start the evening I was introduced to an amazing young couple, Stephanie and John.
They of course are both in the oil and gas industry AKA the Oil Bid-Niz. Then I was introduced to her international team. They traveled abroad for consulting gigs and competitions. I met the entire team, known as the dream team, for consulting projects in Dubai, Chile, South Africa, and Madrid. They all have so much passion and all had so many stories to share. "We were in Dubai, and our presentation was in the morning, and then…"
It was past midnight and I had not yet had a chance to grab anything to eat.
So many fascinating people shared so many incredible stories and times. No one wanted the night to end, and no one wanted to stop sharing.
I loved the comment, "The Dean doesn't get out much, but when he does, he goes to Kristi's Party!"
Kristi had renamed the Executive Director of the MBA program and Harvard Lawyer, known by the students simply as "The Dean."
He was traditionally and rightfully called by his title and last name. Apparently, this was too long and Kristi affectionally changed this.
God bless him for tolerating that. The funny thing is, although they got to share about Kristi with me, I got to share North Idaho with them.

I love many things about Texas, but the oppressive heat is not one of them.
I shared with great passion: Lake Coeur d'Alene, The Saint Joe River, Schweitzer, Kellogg, Silver Mountain, The Kootenai River, fly fishing, mountain biking, and all four seasons (sometimes on the same day). We truly live in an amazing place and destination location. Real Estate is about three things. Location, location, location. We've got that. Idaho is home and there is no place like home.
My dream is for this local generation to enjoy their Glory Days in Idaho. I want them to be able to proudly proclaim to any tourist, "you flew here, but we grew here."
Sadly 17,000 Idahoans ages 21-30 left Idaho last year due to affordability. We must bring high-quality affordable homes to North Idaho.
In future columns, Marty and Max will share the future of building that will both improve the quality of new builds and reduce the cost by more than 40%.
Median Single Home Prices nationally are $449k. Most headlines, however, will be reporting lower prices due to sales being a lagging indicator of the market. In mid-May, there were 420,000 single-family homes available in the US and inventory is still not climbing. Go to MartyandMax.com for this week's local market update.
Recent Headlines
---