David 'Tony' Martinez, 57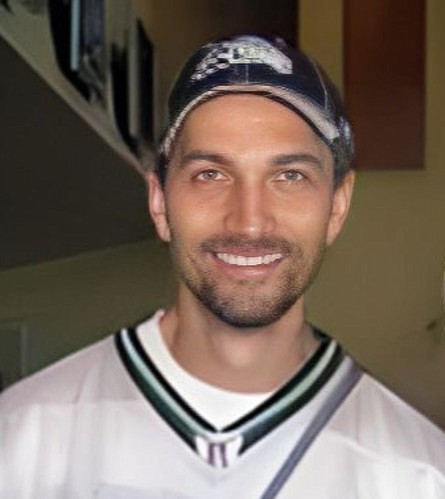 |
November 7, 2023 10:59 AM
In loving memory of David "Tony" Anthony Martinez
Born: Dec. 11, 1965, in Boise, Idaho.
Passed Away: Nov. 3, 2023, in Coeur d'Alene, Idaho.
It is with heavy hearts and profound sadness that we announce the passing of David "Tony" Anthony Martinez, who left us on November 3, 2023, at the age of 57, in Coeur d'Alene, Idaho. Tony's courageous battle with Multiple Sclerosis has come to an end, and he has found the peace he so richly deserved.
Tony was born on a crisp December day in 1965 in Boise, Idaho, and from that moment on, he brought warmth and joy into the lives of all who had the privilege of knowing him. He was a beloved father, grandfather, son, brother, and friend.
Growing up in the Silver Valley, Tony embraced the rugged beauty of the region. He had an adventurous spirit and a love for the outdoors. Skiing, fishing, dirt biking, and exploring the natural wonders of the Valley were some of his favorite pastimes. These activities not only provided him with exhilarating experiences but also helped shape the kind, free-spirited and resilient individual he became.
Tony's educational journey led him to Kellogg High School, where he graduated in the class of 1984. Tony joined the Army Reserve following high school.
Tony was married twice and those unions made Tony a father.  He cherished his children; Brittany (Christopher) Lowe, Janell Martinez and Jameson Martinez.
Tony was a man of many trades, a true jack of all, who approached each endeavor with unwavering determination.
Despite the challenges brought about by his battle with Multiple Sclerosis, Tony faced his health struggles with an indomitable spirit. His strength, resilience, and sense of humor inspired all who knew him. He remained a source of inspiration to his family and friends, proving that even in the face of adversity, one can find courage and joy.
Tony's memory will forever live on in the hearts of those he leaves behind. He is survived by his mother, Wanda Martinez, sister, Celia (Bill) Opfer, brothers, Donovan Martinez and Damon (Tara) Martinez, his children, grandchildren, numerous nieces and nephews and a host of dear friends, all of whom were deeply touched by his kindness, sense of humor, outgoing nature, and generosity. His enduring legacy serves as a reminder to us all that no matter the obstacles life presents, the human spirit can triumph.
No services are planned at this time. The family will celebrate Tony's life with a private inurnment.
In lieu of flowers, the family kindly requests that donations be made in Tony's name to a Multiple Sclerosis research or support organization of your choice. Your contribution will honor his memory and continue the fight against this challenging disease.
David "Tony" Anthony Martinez, a beloved father, grandfather, son, brother, and friend, has left a lasting imprint on our hearts and will forever be remembered for his unwavering spirit, resilience, and the love he shared with all who knew him. May he rest in peace.
Recent Headlines
---