Marty and Max (and TaylorAnne): Real Estate Photography and Copyright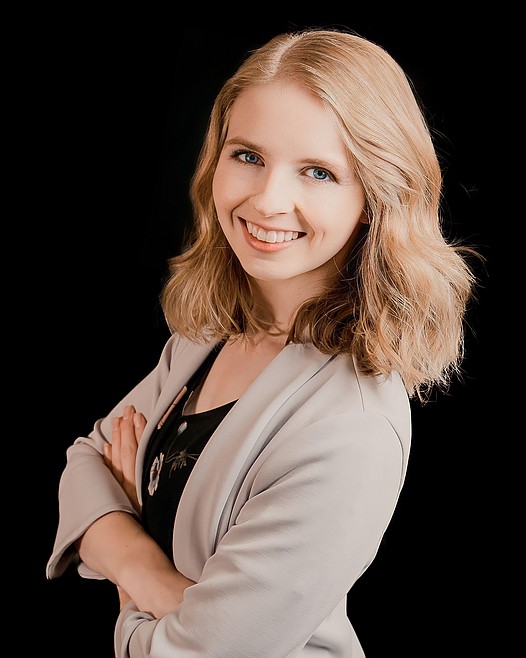 TaylorAnne Walker
Courtesy photo
Hey Max: I listed my home a couple of years ago and am getting ready to re-list with a different agent. My new agent wants to bring out another photographer and I don't want to go through the work of preparing my home again. Can I just reuse the images from the previous agent?
The short answer is, it depends. Let's break down a few things to consider to decide the best way to move forward and get your home on the market.
Misrepresentation and Buyer's Expectations. In the modern age, more and more buyers are looking online for their next home - according to the National Association of Realtors, 97% of homebuyers used the internet in their home search. Buyers choose which homes to tour based on photographs and online videos therefore it is crucial that homes are marketed accurately. Jim Rohn is an amazing Idaho author whose net worth was estimated at about $500mm at the time of his death. The image he used on the back cover of his books was not that great. On one occasion he was asked about this. His response was that when he met people he wanted them to be pleasantly surprised. One phrase you don't want buyers to think to themselves when touring your home is, "It looked so much better online".
Copyright Law and Contracts. In the United States, a photographer owns the copyright to (the right to use) any image they capture. They can assign that right to another party, but unless specifically agreed upon in writing, the images they capture are their property. It doesn't matter if they were hired by someone else or if the image is of your home. Real estate photographs are not like easements - they do not run with the land. Bottom line - whoever takes the picture, owns the picture. Just because you have a copy of the images on your computer, does not give you ownership of, or permission to use them.
Preparing Your Home to List. Using the previous images will not exempt a homeowner from the work of properly preparing a home to list. If this is your primary reason for wanting to reuse previous listing images, we recommend discussing your marketing plan with your agent. You might be able to outsource some of the preparation work (i.e. staging companies, landscaping companies, cleaning companies, etc.). It is never too early to discuss a marketing and preparation plan with your agent, and is a great topic to review when interviewing agents before signing a listing agreement.
Seasonal Images can have a positive impact on your listing. A very good selling feature is for the buyer to have the ability to see what the property looks like in the opposite season. In Idaho this is most common late Fall to early Spring. Most buyers hesitate to buy what they cannot see under the snow. This is one instance where reusing previous listing images can be very helpful. Seller's should showcase what the outside of the home looks like during the warm and bright summer months - as long as the images accurately reflect what is under the snow. If you plan to list your home in the next six months, we recommend getting it photographed NOW before the seasons change.
Overall, reusing previous listing images may be a great option for some sellers when listing their homes, however many times it is better to simply take new pictures. There is no guarantee how long it will take to get the approval to use the images. Using another photographer's work without permission that another real estate agent has paid for can be costly. This includes payments to photographers, MLS fines, and potential copyright infringement legal interpretations. I am a part of a national group of real estate photographers who freely exchange information and share their experiences, tips, etc. In regards to this subject specifically, the range of responses varies greatly - some will go straight to a cease and desist, while others may notify with a friendly text or email first. In most cases, photographers will charge similar rates for reusing prior images as they will for taking new images. If you would like to include previous images in your new listing, we recommend scheduling your new photography appointment as soon as possible, then reach out to the previous photographer and start the process of selecting the seasonal images you would like to include. This will help you list your home as soon as possible and avoid any possible delays with the approval of previous images.
For more information, contact TaylorAnne Walker at twalker@21goldchoice.com or call (208) 518-7949. This article was not written by and does not necessarily reflect the opinions of Coeur d'Alene Regional REALTORS®
Recent Headlines
---