Marty and Max: Tear down that wall!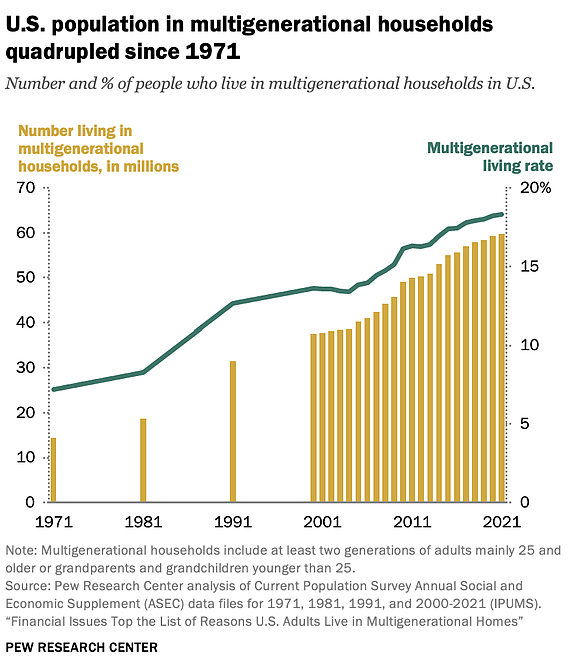 Real Estate accounts for about one-fifth of the US economy. The two big problems buyers face are interest rates and inventory. Saving for a down payment is a distant third. Many thought that there would be a price slump in the market. Marty and Max have been consistent all year and while others were proclaiming doom our experts have forecasted stable and increasing home prices. Seven percent interest has become a threshold. Many buyers are reluctant to buy while the interest rates are in the mid to high sevens. This is the highest rate in two decades. Boomers paid more than twice the current rate; however, this is the highest rate millennials have seen. No one in their inner circle has ever paid 8% or higher for a mortgage. 
This year, Millennials declined in their share of home purchases. Boomer's have risen to about a quarter of the market. Many have cash and they do not care about interest rates. Although there may be less demand than last year, we still have an average of about three offers for every home on the market and 35% of those are more than the asking price. We have strong demand; however, it is a different consumer. 
Household formation is simply a group of people living together. One of the largest groups are the millennials living in boomer's basement. The biggest population we have is between the ages of 28-32 and this is traditionally when someone purchases their first home. This group should be aging into household formation and living independently.  Households have always doubled up. This happened more so going into and coming out of the pandemic. The percentage of those young adults that have moved home is in the high teens. Historically this has been single digits. If this formation could find affordable housing, we would have an economic BOOM in North Idaho. 
We also have a new phenomenon with seniors who are aging in place and have no intention of moving into a retirement community. This generation is reinventing aging, and we must remember that this used to be inventory for the next generation. This is contributing to a lack of inventory that we simply have not seen before. In years past first-time young home buyers would remain in their home for about 5 years before selling. How long do young buyers plan on holding on to their home in today's market? The National Association of Realtors' recent survey documented that their intent is to remain in their current home for 18 years. Combine this with the seniors who may not be selling, and we have created a perfect storm for a housing shortage.   
Let's fast forward a year and imagine that both interest rates and home prices continue to rise. Most will regret not purchasing a home they can afford now, rather than their dream home. If you buy an asset that increases in value, you are in the game.  You can build equity as this asset will increase in value. Remember, it is not about timing the market, rather, time in the market. 
It is time for solutions for both rural and city populations. Neither of the following solutions are new, however, they do require action. The city markets may incorporate adaptive reuse with commercial buildings and office spaces. These are all spaces that can be repurposed for residential purposes. In North Idaho, we have a huge opportunity that can create jobs and provide affordable housing for first-time home buyers. Years ago, there was a wall that impeded progress. Ronald Reagan was a great leader who implored his political adversary to take action with success. He famously said, "Mr. Gorbachev, tear down that (Berlin) wall". 
We all love open spaces and the beauty of north Idaho; however, we need to create some places for affordable housing. Since the cost of land is a major contributing factor to home prices, we need to set aside areas where we can build 3-4 homes per acre. Currently, most of the county limits us to a minimum of five acres. Our solution in North Idaho is simple. We need to set aside some city and county land for development and allow developers to build affordable housing. The 18-34 household formation that is living with their parents are going to find housing, but until we set some land aside for higher-density housing, they will most likely move to Texas or Florida. "Mr. City Planner/Mr. Mayor/Mr Councilman, Rezone our land" and please add the necessary infrastructure to support building affordable homes. 
For your free market analysis, contact Marty Walker at marty@21goldchoice.com or call (208) 518-6636. Source Jessica Lautz NAR. This article was not written by and does not reflect the opinions of Coeur d'Alene Regional REALTORS®
Recent Headlines
---