OPINION: Simpson: Jordan was not the right fit for speaker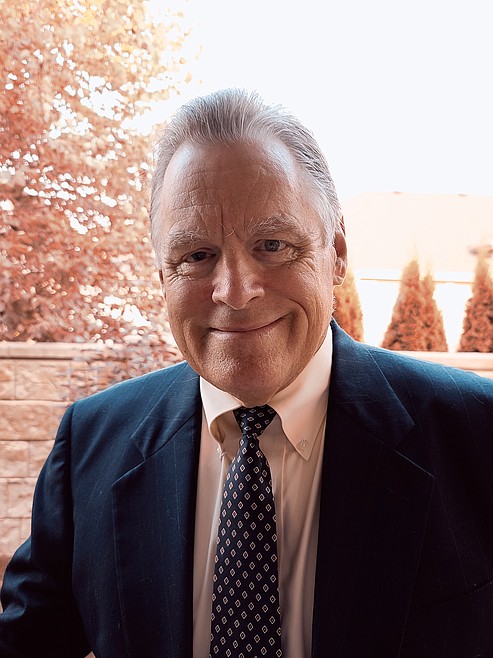 Idaho Congressman Mike Simpson is accustomed to attacks from the right — for his work on the Appropriations Committee, his votes for big-budget bills and his support for dam breaching. Now, there's something else for those on the far right to complain about:
His votes against installing Rep. Jim Jordan of Ohio as speaker of the House, which drew a strong rebuke from former state Rep. Dorothy Moon, the chair of the Idaho Republican Party. That's akin to the Idaho State football team being booed by the cheering squad.
Traditionally, the state GOP stays away from policy debates, focusing instead on keeping Republicans such as Simpson in office. But Moon, a vocal conservative during her days in the Legislature, has established a different standard.
She wasted no time expressing "our disappointment" in voting against Jordan, the pride of Freedom Caucus fans everywhere. "Our party has always championed fair and open deliberation, and it is disheartening to see one of our own Idaho congressmen deviate from a fair process to emphasize the same message as the radical Democrat members of the House." Idaho's other congressman, Russ Fulcher, backed Jordan.
Part of her comments had the flavor of a campaign press release. Moon said in her statement that the party's office "has been inundated with emails and phone calls" from registered voters who were upset by Simpson's actions.
"Congressman Simpson's inclination to engage in inside-the-Beltway political games rather than focusing on the pressing business that truly matters to our constituents is disappointing," she wrote. "Representative Simpson has served in Congress for decades. Perhaps all this time away from Idaho has caused him to lose sight of the real work that Americans need on the important issues that impact them and their families. … The people of Idaho expect Mike Simpson to represent their concerns and prioritize their needs above political games and partisan divisions."
Simpson's votes also crossed the line with the Idaho Freedom Foundation, which normally avoids involvement with congressional business. "Simpson, who is siding with other leftist members of Congress to keep the chamber in complete disarray, preventing it from carrying out the people's business, and most importantly, blocking conservative leadership from being seated," says the IFF, nothing that Jordan is "a respected member of the U.S. House Freedom Caucus."
Of course, with Simpson, "respected" and "House Freedom Caucus" don't belong in the same sentence. Simpson has been at odds with that group for almost a decade. That caucus, which included Jordan and former Idaho Congressman Raul Labrador, was instrumental in forcing the resignation of Rep. John Boehner of Ohio (a friend of Simpson's) as speaker in 2015. So, Jordan was about the last person in the world that Simpson would want as speaker.
Simpson wasn't the only Republican opposing Jordan. The House conducted three votes for Jordan's speakership, and he lost support each time before giving up his bid. Simpson, in his response to Moon, blamed the whole mess on the "so-called Republicans" who initiated the ouster of Rep. Kevin McCarthy from the speaker's chair.
"Their actions paralyzed the House's legislative business and left Republicans looking like we are incapable of governing," Simpson wrote.
Well … Republicans can't govern, plain and simple. The divide, generally, is between those who want to kiss up to Donald Trump and re-live the 2020 election, and those (such as Simpson) who want to move on. There will be peace in the Middle East before that political situation gets resolved.
Simpson said his objection to Jordan was based on Jordan's consistent opposition to continued research at the Idaho National Laboratory, and other priorities that are near and dear to his constituents in the Second District — such as support for Gowen Field and Mountain Home Air Force Base. Simpson also noted that Jordan has never voted for a Farm Bill, which is crucial to the agriculture industry.
"I cannot vote for a speaker who does not support our state. And I will not take Chairwoman Moon's ill-advised input when I have been fighting for Idaho longer than she has lived in the state," Simpson wrote.
We'll see where Moon goes from here. If she thinks constituents in the Second District are so outraged over Simpson, and so overwhelmingly on her side, then maybe she ought to run against him next year. It would be a heck of a race, for sure.
• • •
Chuck Malloy, a longtime Idaho journalist and Silver Valley native, is a columnist with Idaho Politics Weekly. He may be reached at ctmalloy@outlook.com.
Recent Headlines
---