Lucky Friday suspends production, recalls miners for egress work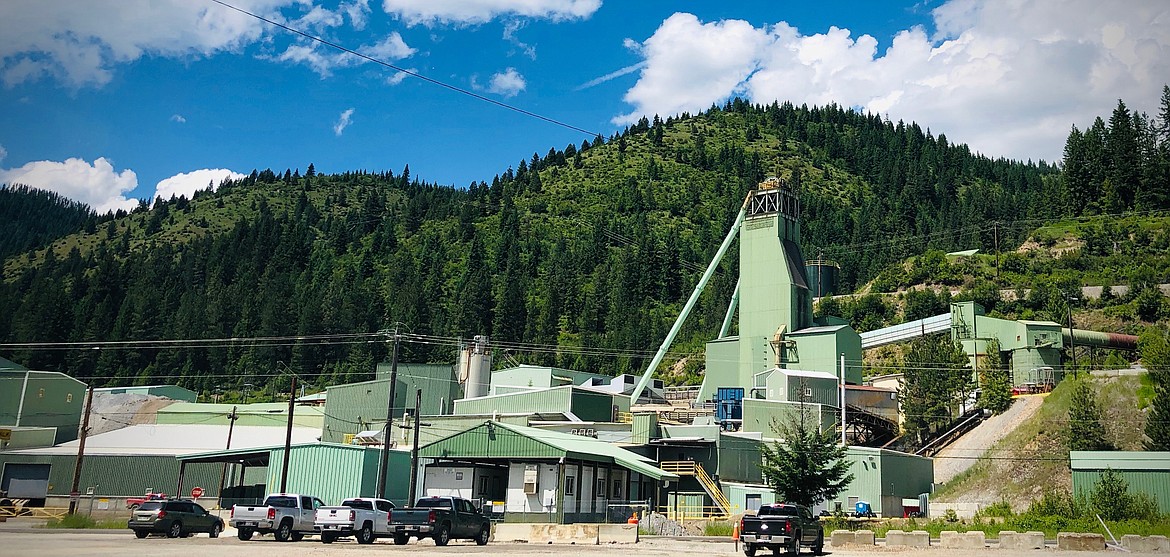 A fall of ground incident in mid-August resulted in a fire that suspended operations at Hecla's Lucky Friday Mine. The company released a statement on Monday explaining that the fire has been extinguished and normal ventilation has been established. However, because of the incident the mine will not be returning to production this year, and the returning workforce will be developing a new escapeway for the mine.
JOSH McDONALD
by
JOSH McDONALD
Local Editor
|
September 19, 2023 1:00 AM
MULLAN –– While the workforce may be returning, Hecla's Lucky Friday Mine will not be in production for the remainder of 2023.
A fall of ground incident in mid-August resulted in a fire that suspended operations at the mine entirely.
Fall of ground is used to classify incidents related to unexpected rock mass movement or the uncontrolled release of rock in excavations due to gravity, pressure, or rockburst.
The incident occurred roughly 500 feet from the bottom of the active portion of the mine's #2 shaft - the mine's secondary egress - on an unused level station that had been under repair.
Fortunately, no one was underground or in any danger when the incident occurred
According to a release from Hecla Mining Company, the fire has been extinguished and normal ventilation has been established.
With those concerns now addressed, the returning workforce will be tasked with developing a new secondary egress to bypass the damaged portion of the shaft. The new egress will extend an existing ramp 1,600 feet and install a 290-foot-long manway raise – Hecla anticipates that this work will suspend production for the remainder of 2023.
The mining industry follows a multi-staged cycle that applies to the lifespan of each specific mine, this includes exploration, design and planning, construction, production, and closure – with their decision on Monday, the Lucky Friday is simply moving back into the construction phase.
A manway raise is a section of a raise or a vertical or near-vertical opening intended for travel between two levels of a mine.
The Mine Safety and Health Administration (MSHA) has very specific laws and guidelines that mines must follow concerning egress and escapeways.
Every mine is required to have two or more escapeways that are consistently maintained from the lowest levels of the mine all the way to the surface. However, when a new egress is being developed, a method of refuge must be provided for the work crews developing the second opening.
According to the release, the company will look to their insurance in order to recoup costs from the suspended production.
"The mine has produced 3 million ounces of silver as of the end of July 2023. Currently, the Company does not expect a material change to 2024 consolidated silver production guidance. The Company has property insurance with an underground sub-limit of $50 million and believes this policy will cover most of the property damage and business interruption, less the deductible."
Recent Headlines
---