Michael Edward Darrar, 56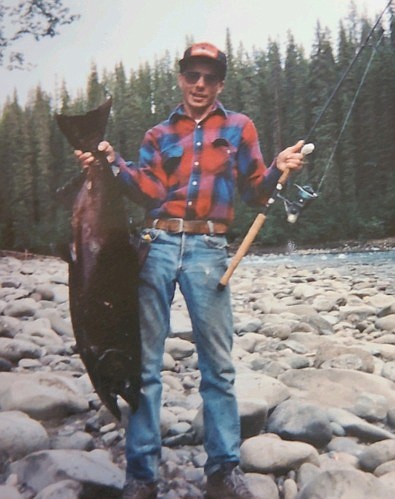 |
September 19, 2023 10:57 AM
On July 13, 2023, my husband, best friend, and love of my life passed peacefully. Michael (Mike) surpassed many odds having lived an incredible 56 years with Cystic Fibrosis (C.F.). Diagnosed at 1½ years old, his parents were told to enjoy him now as he wouldn't live until age 5. He lived like most kids, playing basketball, baseball, riding motorcycles, and any sport his friends were playing. He kept exceeding the age limits placed on him time and time again.
In 1985, Mike graduated from St. Maries High School with honors, attended North Idaho College studying Business Management, and traveled to Phoenix Arizona to attend an Automotive School to become certified in automotive diagnostics and repair for both gas and diesel engines. We were engaged in 1989, married on August 11, 1990, and began our life together, a life formed around our love for each other. On 5/3/2011 Mike was gifted a set of donated lungs. This organ donation gave us more time together and we treasured it.
Mike returned to North Idaho College in 2016 for a degree in computer-aided drafting. Graduating in 2018 he surpassed, once again, many expectations.
Mike was an avid fisherman, hunter, and snowmobiler. He also enjoyed fabrication work, computer-aided drafting, 3D printing, driving heavy equipment, mechanic work on anything, restoring old cars, sawing in the woods, and all the critters he had in his life.
Mike lived a full life, and I am grateful to have walked this part of his life with him. He will be remembered for many things, but he remains a true inspiration to so many people who met him.
Rest in peace honey.
If you would like to make a donation in Mike's honor, please think of these organizations.

COTA.org
CFF.org
cfroundtable.com
Calvary Lutheran Church-1011 N. Compton Street; Post Falls, ID 83854
A Celebration of Life service will take place on October 21, 2023, at 3:30 p.m. The service will be at a sacred place treasured by us. Please contact Calvary Lutheran Church for further details. 208-773-5321 or office@calvarypostfalls.com
Recent Headlines
---