"A perfect fit"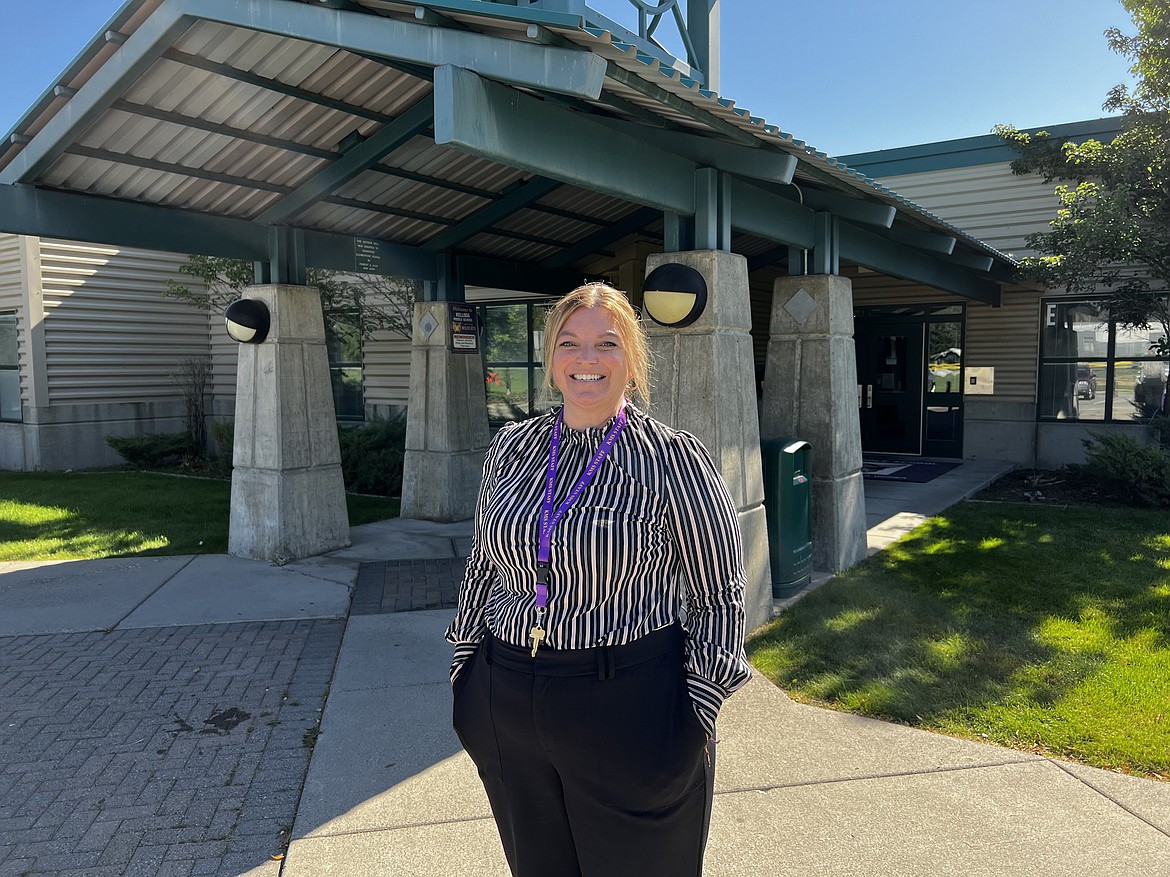 Tiege Arman was recently hired to be the new principal at Kellogg Middle School. Arman comes to Kellogg with more than two decades in education in North Idaho.
JOSH McDONALD
by
JOSH McDONALD
Local Editor
|
September 19, 2023 1:00 AM
KELLOGG –– It's always been about timing for Tiege Arman during her career in education.
Not that she's ever had trouble finding work. In fact, it's quite the opposite.
But for Arman, the new principal at Kellogg Middle School, she had thought she was finally in her dream job training teachers at Eastern Washington University when another opportunity knocked.
"I wasn't looking for a job at the time. I was driving, and my daughter, who works at Kellogg High School two days a week, sent me a screenshot with a job posting," Arman said. "I had my other daughter who was with me in the car read the message for me. She said, 'Mom, there's an open job at Kellogg Middle School."
20-plus years teaching in the Coeur d'Alene area, including stops at Coeur d'Alene High School, Lake City High School, and Kootenai Behavioral Center, has sharpened Arman's ability to connect and interact with the students she leads in a positive, hands-on way that feels perfect for middle school-aged students.
At first, she didn't know what to do. Should she apply for a new position? As a resident of Post Falls, she was already making a 45-minute drive to her job in Cheney – what's 45 minutes going the other direction. She had a job that she loved and was adamant that she wasn't looking to change jobs.
Once she convinced herself to apply, she was called in for an interview and hired on the same day.
"The interview committee was impressed by her strong background in supporting students and families and her heartfelt desire to work in Kellogg," Kellogg School District Lance Pearson told the News-Press.

There's a good chance that Arman could've stayed in one position, at the same school, for her entire career – but that doesn't fit her personality. Her talent lies in identifying where she's needed the most and then diving into that opportunity.
"Lance (Pearson) and I walked from the district office over here and when we got here it just felt like home," Arman said. "I'm a strong believer that everything happens for a reason and this is where I'm at and I love it."
That's not to say that Arman's previous job at EWU wasn't what she was supposed to be doing – she firmly believes that her time in Cheney was a needed season in her life. But she also has a Masters Degree from the University of Idaho in Educational Leadership, so she may have been overqualified for what she was doing before coming to Kellogg.
Arman grew up in a small community in Washington, so she feels like she understands the challenges that students and communities face in a small-town setting. That the school is primarily a resource for the students, but it can also be a valuable resource for families.
"I understand how connected these small communities can be with their schools," Arman said. "It can either be a great focal point or it can be something that the community battles with."
Stability is a key component for Arman, she doesn't want to see a revolving door of administrators and teachers for the kids.
"If everything works out, I'm here. This is my endgame," Arman said. "This isn't a stepping stone for me."
That level of commitment is exactly what Pearson, the KSD Board of Trustees, and the hiring committee is looking for.
"Ms. Arman will bring a lot of energy, enthusiasm, and support to students at Kellogg Middle School," Pearson said. "Her positive attitude and willingness to work with all students was the perfect fit for KMS. We are all very excited to see the support she builds through her collaborative work with the KSD staff, parents, community, and students."
Recent Headlines
---