Fall for History explores different cultures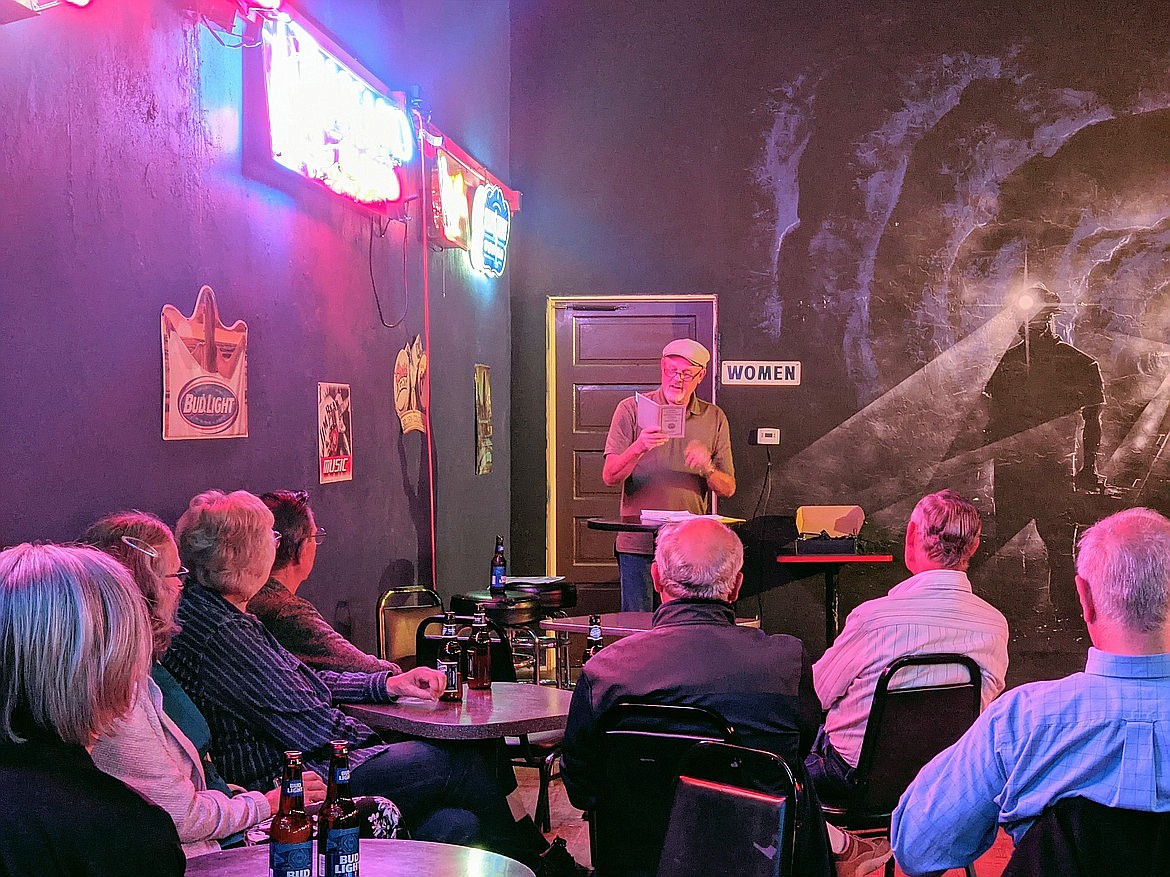 Mike Branstetter reads from an old text at the 2021 Fall for History event at the Day Rock.
File photo
WALLACE — In the 1880s, immigrants poured into the Silver Valley, seeking a better life and dreaming of striking it rich. They included Germans, Irish, Italians, Danes, Scots, Swiss, Swedes, French and Austrians, to name just a few.
That influx of different languages, religions and ideas brought challenges and opportunities.
Fall For History 2023 will explore and celebrate that multiculturalism through home and architectural tours, story sharing, song and dance. Tickets are available from the Wallace Chamber at www.wallaceID.fun or by calling 208-753-7151. Some events have limited space.
Thursday, Sept. 28
The weekend kicks off Thursday when the quartet "Bonna Damhsa," which means dance band in Gaelic, performs Irish, Scottish, French and Canadian jigs, reels, strathspeys, waltzes and more. Jan Clizer, Dave and Char Beach and Brent Edwards bring an array of talents and instruments for this fun, energetic performance at The Blue Raven in Wallace.
Friday, Sept. 29
The next morning offers an opportunity to learn a jig or two as Joseph Erhard-Hudson, a dance caller from Moscow, teaches some lively dances. No partner necessary for the dance lessons at 10:30 a.m., also at the Blue Raven on Bank Street.
Friday afternoon, Wallace historian and author Ron Roizen will present "Playing for Keeps — the Life and Times of Harry F. Magnuson." The program begins at 2 p.m. at Sixth Street Theatre & Melodrama.
Five Silver Valley residents will share stories passed down through their ancestors who settled here. They include Dan McGee, of Irish descent, Bud Koski, of Finnish descent, Kjell Truesdell, whose genealogy traces to Sweden and Wales, and Wallace school teacher Tina Brackebusch and her father, John Cantamessa sharing their Italian roots.
Saturday, Sept. 30
Saturday's schedule include trolley tours to learn about the architecture that was influenced by builders from various ethnic backgrounds, with a "hop off" for a quick peek inside the Silverton Mountain Manor. This is a chance to ride the Sierra Silver Mine Tour's newest trolley.
The "Grub and Games" event is back by popular demand at the Elks Lodge. Enjoy a steak or chicken dinner then try your hand at some casino games and bingo.
Sunday, Oct. 1
The weekend wraps up Sunday with an "old-time religion" service at 10 a.m. in the former Methodist Church. Come a few minutes early to see circuit-riding preacher Chuck Cushman arrive on horseback. Enjoy hymns played on the rare Vogelpohl and Spaeth pipe organ.
Don't miss Sunday afternoon's historic home tour of five Wallace residences, followed by a reception at the Barnard-Stockbridge Museum. Times are assigned and tours fill up quickly. Visit the Chamber's website www.WallaceID.fun for tickets and more information.
Recent Headlines
---