Shoshone man receives suspended sentence in abuse case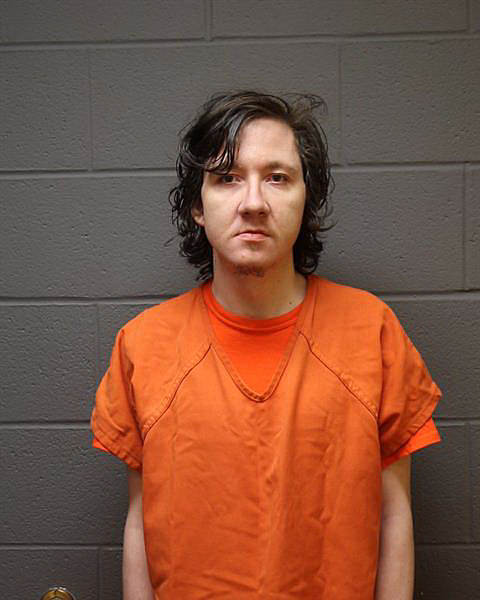 Adam Scott Henry
Courtesy of the SCSO
WALLACE –– A Shoshone County man accused of multiple sex crimes against a minor was sentenced to two suspended but consecutive terms of 10 years in prison earlier this week in Shoshone County District Court.
Adam Scott Henry, 28, was arrested in March 2022, and initially charged with 10 counts of lewd conduct with a child under 16, one count of sexual abuse of a child, and one count of rape.
The case was set for a jury trial in October of last year, but that was vacated and the case went to mediation. During the proceedings, Henry's mental state was called into question. Due to a developmental disability, he reportedly has the cognition of an 11-year-old.
During this mediation, the State, represented by the Shoshone County Prosecutor's Office, met with the defendant as well as the victim's family.
Multiple considerations were taken into account, including potential trauma incurred by forcing a child to participate in a trial, as well as the mental disability of the defendant.
Ultimately, the family decided to pursue a Rule 11(f) sentencing for Henry, with a few caveats.
What makes the agreement unique is that it ties the Court to the plea agreement – unlike other sentences involving plea agreements where a judge is not required to follow the state's recommendation for sentencing, Rule 11(f) stipulates that the court, state, and the defense are all in agreement on what the sentence will be prior to the change of plea.
With this, the family determined that Henry would plead guilty to two counts of felony injury to a child, and the remaining charges would be dismissed.
In exchange for his guilty plea, Henry would receive 10 years of supervised felony probation, register as a sex offender, and adhere to a no-contact order.
The caveat with the Rule 11(f), was that Judge Barbara Duggan would be allowed to determine the underlying sentence if Henry were to violate the terms of his probation.
The maximum penalty allowed for felony injury to a child is 10 years in prison – Judge Duggan not only gave him the maximum sentence for the two counts but made sure that they ran consecutively instead of concurrently. This means that Henry would serve 20 years in prison if he violated those terms.
The charges stemmed from several incidents that took place in May of 2021, after the victim, a juvenile, began acting strangely toward their siblings. The victim then alleged several different encounters while staying with Henry, who is a member of the victim's family.
The family was questioned by law enforcement, where it had been alleged that the victim had sexual encounters with Henry nearly a year prior when the victim was staying with him during a tumultuous time for the victim's family.
Henry initially denied the accusations to law enforcement, but later admitted to engaging in various sex acts with the victim.
Recent Headlines
---