USS Idaho crew visits Kellogg High School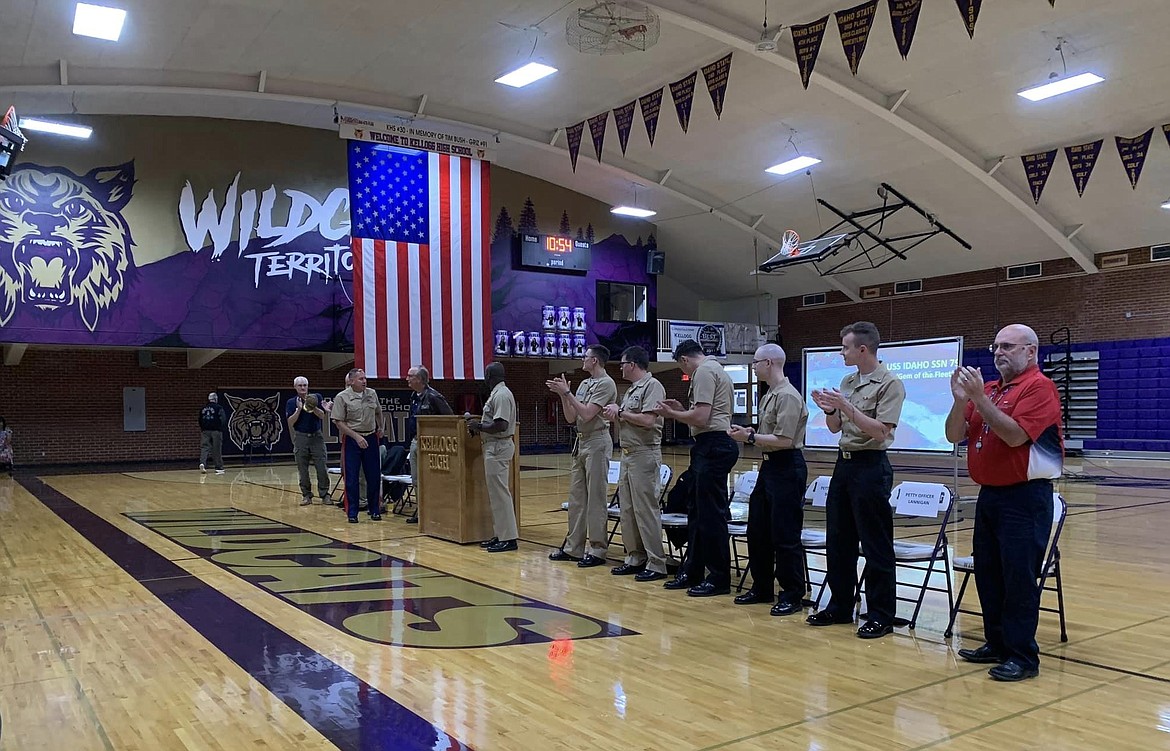 Maj. Craig Petersen, the Kellogg JROTC instructor, introduces former Idaho Gov. Dirk Kempthorne to the Kellogg High School student body.
Courtesy photo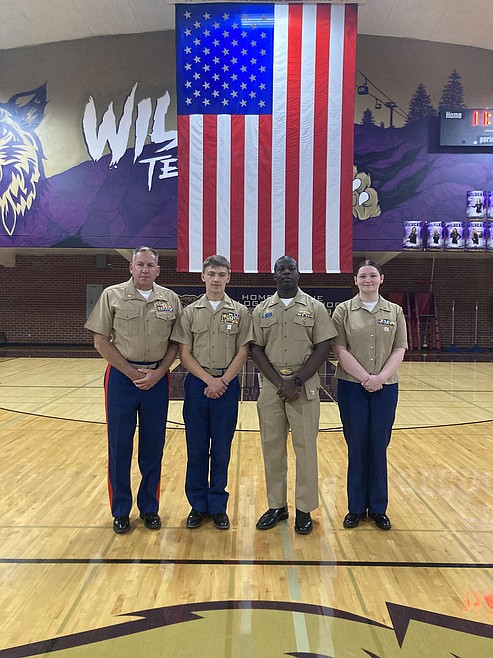 Maj. Craig Petersen, JROTC Cadet Capt. Makai Peak, USS Idaho Comdr. Randall Leslie, JROTC Cadet 2nd Lt. Hannah Walsh pose in front of the flag in the Kellogg High School gym Tuesday morning.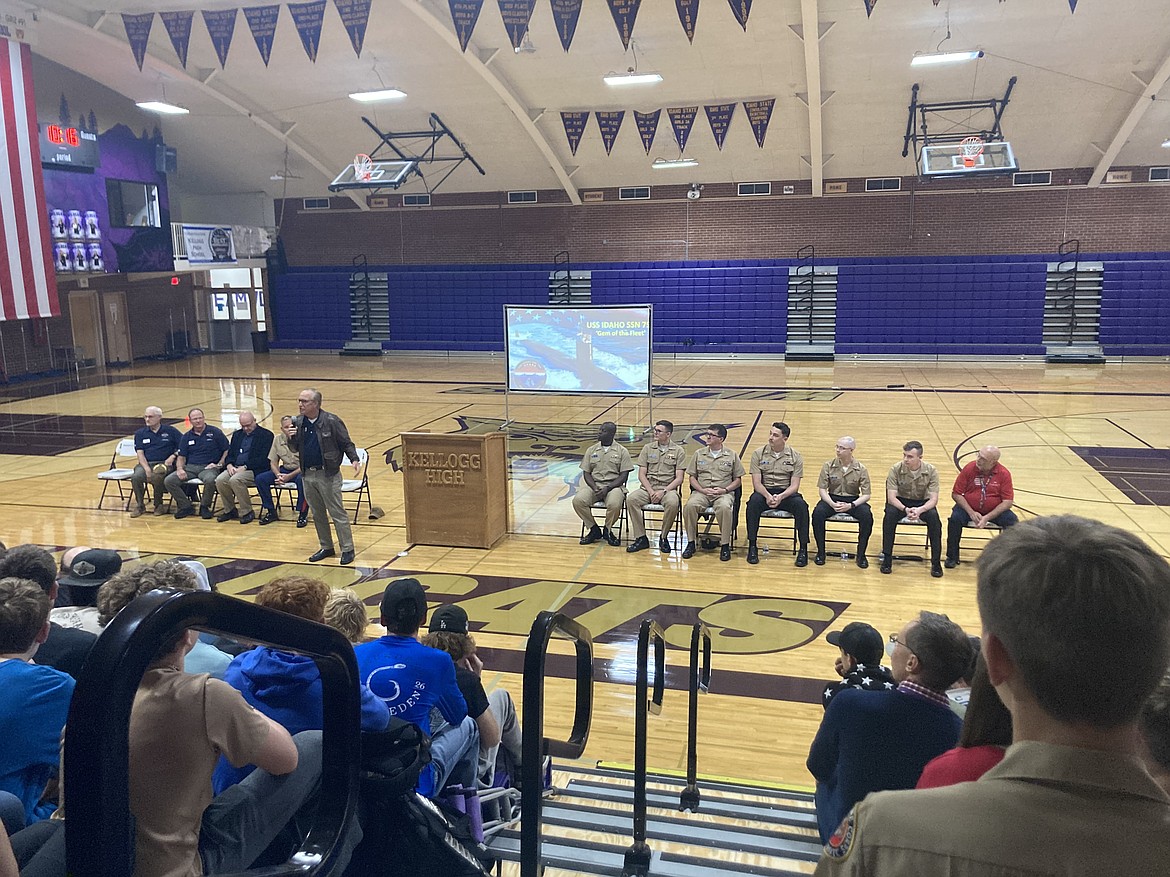 Former Idaho Gov. Dirk Kempthorne addresses students, staff, and community members during a visit to Kellogg High School introducing the crew of the USS Idaho.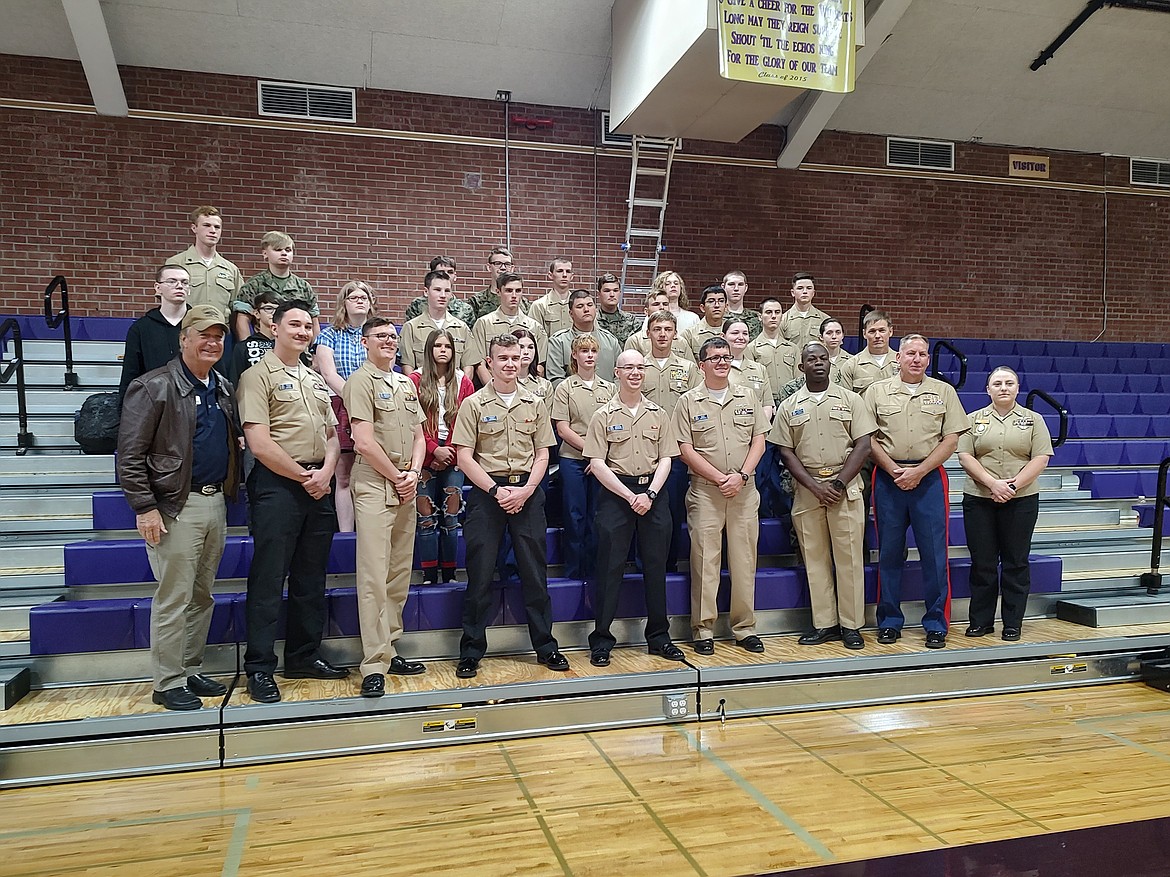 Members of the USS Idaho crew take a group photo with Kellogg High School JROTC students.
Previous
Next
KELLOGG — "Let it be forever!" rang out through the gymnasium at Kellogg High School on Tuesday morning.
The crew of the USS Idaho led students, staff and community members in their vessel's battle cry during a visit to the Silver Valley.
Former Idaho Gov. Dirk Kempthorne and students from the Kellogg JROTC program engaged with crew members as they discussed the future of the nuclear-powered fast attack submarine.
Kempthorne is a member of the advisory board for the submarine and spoke to the history of the USS Idaho and the significant role Idaho has played in developing submarine technology.
The Idaho National Laboratory has taken advantage of the extraordinarily deep waters of Lake Pend Oreille for research while developing acoustic stealth for the sub.
During the crew's stop in Kellogg, Cmdr. Randall Leslie answered questions from students and talked about the new submarine's capabilities.
Maj. Craig Petersen, the JROTC instructor at Kellogg High School, was most excited for the chance for all of the students and the JROTC students in particular to experience a bit of living military history.
"I believe the historical perspective they received from Gov. Kempthorne and to meet the future crew of the USS Idaho was a unique opportunity. I hope everyone walked away being even prouder of our state and having witnessed first hand being part of naval history," Petersen said.
To learn more about the USS Idaho, visit www.ussidahocommitte.org.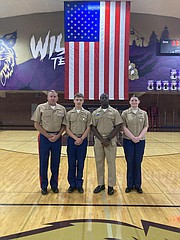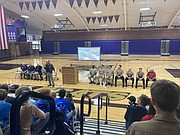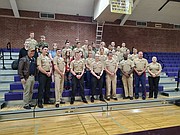 Recent Headlines
---