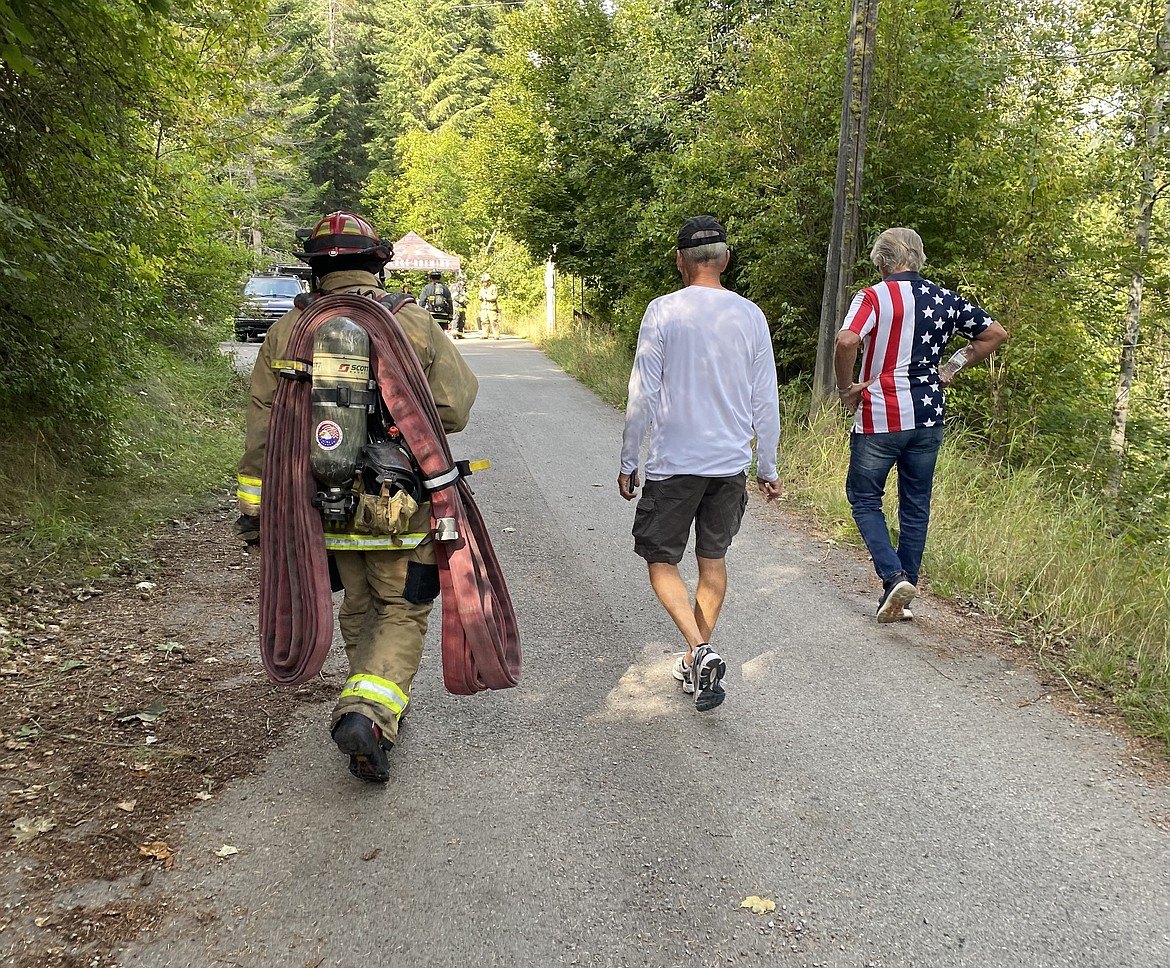 Victor Malsom (left) and Timothy Fennell walk to the descent to begin another lap in the stair climb. Malsom carried with him a fire hose to add weight to honor the fallen firefighters on Sept. 11 2001.
September 12, 2023
Stories this photo appears in:

September 12, 2023 1 a.m.
Climbers made 12 laps up flights of stairs in Wallace to commemorate first responders who died on 9/11
---