Child categories
| Category | Path |
| --- | --- |
| Sports | /Sports/Sports |
May 23, 2023 1 a.m.
Area spring sports wrap-up seasons at state competitions.
May 16, 2023 1 a.m.
Area teams make state post season pushes. Kellogg baseball earns first-ever berth to state tournament. Stephen Paul lights up the Links. Britany Philips paces Wallace Track team.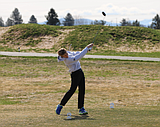 April 25, 2023 1 a.m.
Kellogg Boys continue to dominate golf course; Area basketball players named to all-state teams.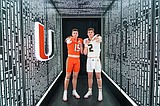 April 18, 2023 1 a.m.
Arguably the two most decorated athletes in Kellogg High School history are taking the next step in their athletic careers – and it's a big one. A few weeks ago brothers Riply and Kolby Luna signed their letters of intent to play college football for the University of Miami Hurricanes.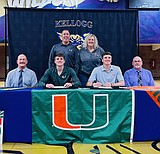 April 18, 2023 1 a.m.
Warmer weather allows spring sports to get rolling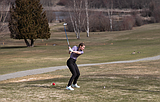 April 11, 2023 1 a.m.
Busy week as area teams really get into their spring schedules.
April 4, 2023 1 a.m.
Just a few snapshots from the Silver Valley sports world from the past few weeks.
March 28, 2023 1 a.m.
Kellogg track, golf, and baseball all log games as late winter weather wreaks havoc on early season schedules

March 21, 2023 5:10 a.m.
Local Special Olympians compete as well as local gymnasts and basketball players.
March 14, 2023 1 a.m.
MVPs from Wallace and Mullan highlight list.