April 6, 2020
Construction, LLC Construction Specialist Additions, Remodels, Shop Conversions, Doors & Windows, Custom Metal Framing, Complete Drywall! FREE ESTIMATES Commercial/Residential Call 208-262-6283 gandg-construction.com

April 6, 2020
Quality Craftsmanship! Complete Renovations! Affordable & Flexible! Kitchens Bathrooms Basements Decks Roofs Siding Painting Finish Work And More 23 years of experience working high end homes! Call Today for Spring & Summer Specials! 208-818-4282 Licensed & Bonded Come see my work on a deck at 3rd & Foster!

March 31, 2020
ADAIR'S CONCRETE SERVICES Patch & Repair Lic #28161 208-818-0703 (Free Est.) Services Provided: Driveways, patios & sidewalk cracks filled. Garage & Shop Floors - Fix cracks & damaged areas. Grind down trip hazards on sidewalks, driveways, etc. Small repairs on colored, stamped concrete. Repairs done on exposed aggregate. Crack repairs on founda...
March 27, 2020
General Contractor Pole Buildings, Concrete & Residential Remodel. Call or email for your estimate today! 208-791-7215 jmkellyconstruction@ yahoo.com

March 26, 2020
& REMODELING Kitchens, Bathrooms, Flooring, Decks, Windows & Additions! Call TODAY for a FREE quote! 208-704-0014

March 25, 2020
Clearing trees, hauling, excavation, dirtwork, land cleanup, just let us know how we can help you with your next project. 208-660-2535 Redrockenterprise.com or Facebook.com/Redrock Enterprise/ Licensed, Bonded & Insured in ID & WA RCE-50858

March 21, 2020
Commercial & Residential Interior/Exterior Painting Drywall & Repair Plumbing & Fixture Install Flooring Install Electrical Fixture Install Appliance Install FREE local quotes: 208-640-9003 Dependable, On-Time, Licensed & Insured!

March 20, 2020
Abba Builders & Construction Affordable Remodels! Residential & Commercial 31 yrs exp. All phases of new building/repairs! FREE Estimates! George Baker 208-997-0248 lic-bonded-insured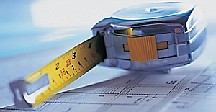 March 17, 2020
COEUR D'ALENE DOCK SERVICE Your Waterfront Experts Marinas & Residential Custom Fabrication Ramps & Canopies Galvanized Steel Dock Floatation Repairs Minor Repairs Complete Rebuilds RGC Hydraulic Boatlifts Accessories & Much More CALL TODAY! 208-964-2797 Licensed & Insured RCT#33761

March 10, 2020
STOECKERT MASONRY, LLC All phases of commercial & residential masonry. Brick, Block, Stone Retaining Walls Pavers Chimney Repair Sealing Call Jeff for FREE Estimate 208-659-9451 RCE-31734
---