April 2, 2020
ADVERTISING SALES CONSULTANT Join our team in beautiful Sandpoint, Idaho We have a great and exciting opportunity for the right person to join our advertising sale team in Sandpoint. We connect our audience with the businesses in our community through cutting edge technology with digital and print marketing solutions. WEBSITE SEO SEM VIDEO GEO T...

April 2, 2020
PT Cleaner Needed to clean office build in Sandpoint. Day time positIon and must pass drug test/background screening. Starting pay $15/hr. Contact Bob at 816-738-0285 or rnlundygvpm@gmail.com
March 31, 2020
Sandpoint Swing Shift Position Field/Shop Mechanic Fax or Email Resume: 208-255-5913 kyle@peaksandandgravel.com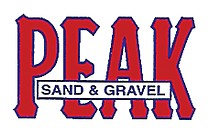 March 31, 2020
Secretary/Treasurer for Rose Lake Water Association Part time 20-30 hours per month/Work from home on your own schedule. Print and mail monthly bills to Association members, receive and record payments, attend and keep records of meetings of the Board of directors and meetings of the members, arrange payment of bills presented to the Association...
March 26, 2020
Non Emergency Medical Transport F/T NEMT Driver, clean driving record/abstract, fingerprint & full background check, drug & alcohol testing $13.50 hr. email resumes to: hr@ transols.com
March 25, 2020
Community Support Workers Needed Support Staff needed for a disabled 29 year old young man. This position is an excellent opportunity for someone seeking a Internship for Special Education, Social Work, Counseling, or Nursing Degree and for those who have experience in working with persons with disabilities. The client is a pleasant young man wh...
March 25, 2020
FT INSTALLER TECHNICIAN We are an essential employer and will remain open for the C-19 virus! Custom A/V Automation company seeking qualified field technician/installer for full time position. Some experience required but will train. Electronics knowledge, new construction installation, & networking IP experience preferred. Some travel throughou...
March 20, 2020
Immediate Opening for Journeyman Electrician Competitive wages! Busy family-owned company! Call for more information! 208-691-3694
March 17, 2020
F/T Principal 2020/2021 School Year Sandpoint Christian School is a non- denominational private institution that values educational excellence and believes that academics should flow from a framework of Biblical truths and principles. The primary role of the principal is to prayerfully work with SCS board members, faculty, students, parents and ...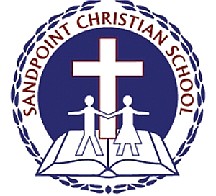 March 14, 2020
Scale Attendant - Fighting Creek Quarry Temporary Position April thru July Full-time, 45+hrs per week Competitive Hourly Rate D.O.E. Fax or Email resume: 208-255-5913 mike@peaksandandgravel.com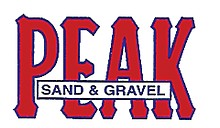 March 12, 2020
Accounts Payable We are seeking an Accountant for our fast-paced environment with primary duties of accounts payable, sales and use tax reporting, greeting guests, and answering phones. Monday - Friday 7-4pm Email resume: ron@peaksandandgravel.com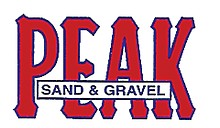 ---