November 24, 2020
We Are Essential Workers! We provide assistance with daily living tasks for our elderly and disabled clients, in the comfort of their home. Call today for Full Time OR Part Time work in Coeur d'Alene, Post Falls, Spirit Lake, and Athol. Come work for ACCESS Care at Home and start making a difference in your community. Training provided. (208) 66...

November 22, 2020
WAH HING, INC. dba WAH HING RESTAURANT is seeking a CHEF in RATHDRUM, ID to cook Chinese style dishes, plan menu, dev. new dishes, & supervise culinary staff. Min. Req.: 24 months exp. in job offered. Resumes to Wai H. Lo, Wah Hing Inc., 15512 N. Highway 41, Rathdrum, ID 83858.
November 21, 2020
Engineering Assitant I/II Northern Lights, Inc., is seeking a FT Engineering Assistant I/II for our Sagle, ID headquarters. Design new customer line extensions, maintenance projects and system relocations. Relevant two-year degree or equivalent experience required. Visit www.nli.coop for full details. Send resume to claire.zaugra@nli.coop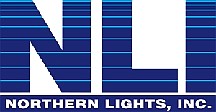 November 21, 2020
Joumeyman Lineman Northern Lights, Inc. is seeking a FT Journeyman Lineman for our Bonners Ferry, ID warehouse. Must live within 35 miles of warehouse. Visit www.nli.coop for full details. Send resume to claire.zaugra@nli.coop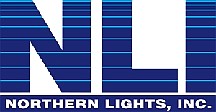 November 19, 2020
Management team needed for small motel. Salary + 1BR apt. included. FT position, 2 days off per week. Apply at: Budget Saver Motel 1519 Sherman Ave. CDA 208-667-9505
November 18, 2020
Roofers & Laborers NEEDED! Must have valid driver's license & transportation. Wages DOE. Call 208-610-6653

November 13, 2020
Accounts Payable We are seeking an Accountant for our fast-paced environment with primary duties of accounts payable, sales and use tax reporting, greeting guests, and answering phones. Monday - Friday 7:30-4:30pm Email resume: ron@peaksandandgravel.com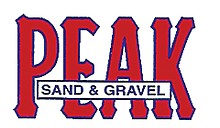 November 13, 2020
PT JANITORIAL - SILVER VALLEY 2 positions available, 4 nights a week. Starts at $7.50/hr. soon to be $8.00/hr. Need to have a valid drives license, reliable transportation & bondable/background. Call Rodger at 425-260-9952
November 12, 2020
Assistant District Manager The Coeur d'Alene Press has an immediate opening for an Assistant District Manager in Circulation. This position assists in managing independent contractors to ensure the Press is delivered to subscribers' satisfaction each day. The candidate for this position should have good customer service/communication skills. A w...

November 12, 2020
Customer Service Representative The Coeur d' Alene Press Circulation Department has an immediate opening for a Customer Service Representative. Qualified applicants will possess excellent customer service skills, be able to use our computer system and multi-line phone system. The ability to communicate clearly is essential. This is a full time p...

November 12, 2020
The Coeur d'Alene School District is looking for qualified individuals to fill a variety of positions, full-time, part-time and substitute positions available immediately. Full-time positions offer excellent benefits. List of positions currently available: Classroom Substitute Teachers & Paraprofessionals Health Aide - two part-time (3 hrs/day) ...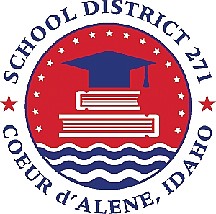 November 7, 2020
ATTENTION: EDUCATORS Plummer-Worley Schools are open for in-person learning 5 days per week and have the following positions available: PRESCHOOL/SPECIAL EDUCATION TEACHER Spec. Ed Paraprofessional School Bus Drivers Substitute Teachers Plummer-Worley is a small district providing great teamwork and a positive, supportive environment for staff a...
November 4, 2020
Looking for Ranch Hand who is familiar with goats/ animals in Bonners Ferry. Call Tim 866-503-7025
October 31, 2020
BOOKKEEPER Our company is looking for an experienced Bookkeeper to assist in managing our day-to-day accounting and finance requirements. Responsibilities include, Balance and maintain accurate ledgers, Match purchase orders with invoices, Coordinate bank deposits and report financial results on a regular basis to management, Monitor office expe...
---