May 24, 2020
CIVIL ENGINEER/PROJECT MANAGER The City of Liberty Lake is seeking qualified applicants to serve as the Civil Engineer/Project Manager in the Planning and Engineering Department. For more details, please visit the City of Liberty Lake website at: https://wa-libertylake.civicplus.com/Jobs.aspz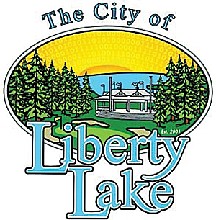 May 23, 2020
Now Hiring!!! We are looking for: Handyman Cleaners Remodelers Pay DOE, Valid Drivers License & Reliable Transportation required. Call Meg @ 208-659-9397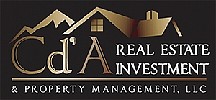 May 21, 2020
Heavy Haul/Gravel Truck Driver Email or Fax Resume: Mike@peaksandandgravel.com 208-255-5913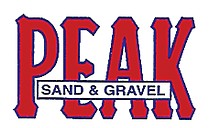 May 21, 2020
Job Description Founded in 1986, The Shoshone News-Press is Shoshone County's news and information leader. We strive to be everywhere our readers need us to be. We are more than just ink on paper. Our company is a forward-thinking family-owned media company that takes a great deal of pride in bringing micro-local news and information to the comm...

May 20, 2020
ADVERTISING SALES CONSULTANT Join our team in beautiful Sandpoint, Idaho We have a great and exciting opportunity for the right person to join our advertising sale team in Sandpoint. We connect our audience with the businesses in our community through cutting edge technology with digital and print marketing solutions. WEBSITE SEO SEM VIDEO GEO T...

May 20, 2020
FT Welder/Laborer Looking for self motivated energetic individual to work fulltime at our welding shop. At least 2 years experience. Welder/laborer. Wage depends on experience . Send resume w/personal & professional references to: kcmay0403@frontier.com
May 20, 2020
Registered Nurse Silver Valley Area We have an opening for a full time R.N. Our nurses have a long history of providing quality care for the people of the Silver Valley in the comforts of their own home. The position is primarily M-F but you would be required to work & take call approx. every 4th to 5th wknd. Benefited position and starting sala...

May 19, 2020
Full-Time Fire Chief Position www.eastsidefire.com Applications due 6/12/20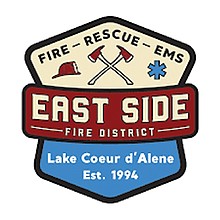 May 17, 2020
Shafer Heating FT Journeyman HVAC Installer e are a fifty year old family ran company located in beautiful Hayden Idaho. We are looking to hiring a full time journeyman HVAC installer to join our family. Must have a valid drivers license, reliable transportation, good work ethics and a positive attitude. Paid vacation, paid holidays, Aflac avail...
May 17, 2020
SANDPOINT TRUCK DRIVER NEEDED No CDL Required - 22 Foot Box Truck The Bonner County Daily Bee is looking for a part-time night driver. Hours are approximately 8:30 p.m. to 2 a.m. Friday & Saturday. Immediate opening. $12.00 per hour. Requires clean UA & Driving Record. Interested drivers should send a resume to: bdavis@bonnercountydailybee.com T...

May 17, 2020
Female Caregiver Wanted To assist paralyzed woman, all hours available. $13/hr 208-772-7626 Hayden
May 2, 2020
Plummer-Worley Schools is seeking to fill the following positions for the 2020-21 school year: Special Education Teacher Science Teacher Social Studies/Econ Teacher Kitchen Manager Special Ed Paraprofessional Plummer-Worley is a small district that provides great teamwork and a positive, supportive environment for staff and students. Visit www.p...
---